If you are a home seller and are thinking about listing your home for sale, one of the things that would benefit you the most is a  Home staging consultation.
By consulting with a professional home stager  -  for a minimal fee  -  you will be tapping into the intellectual property and expertise of someone who is well versed on anything related to target real estate marketing, merchandising and packaging a home for sale. During the consultation you will be given specific instructions on a room by room basis as to what you need to do to prepare the home for the potential buyers; AKA, package and merchandise it.
Check out some before and after pictures of this drastic transformations in Dallas.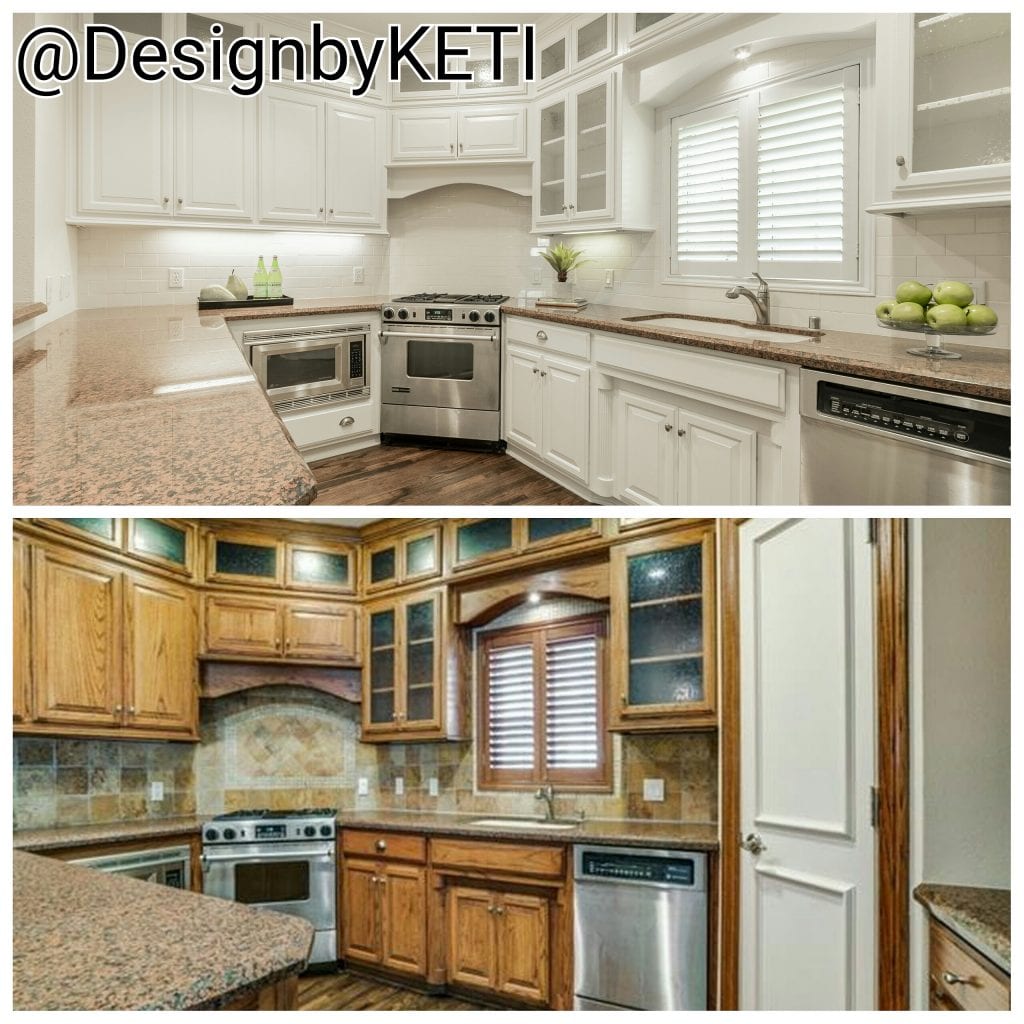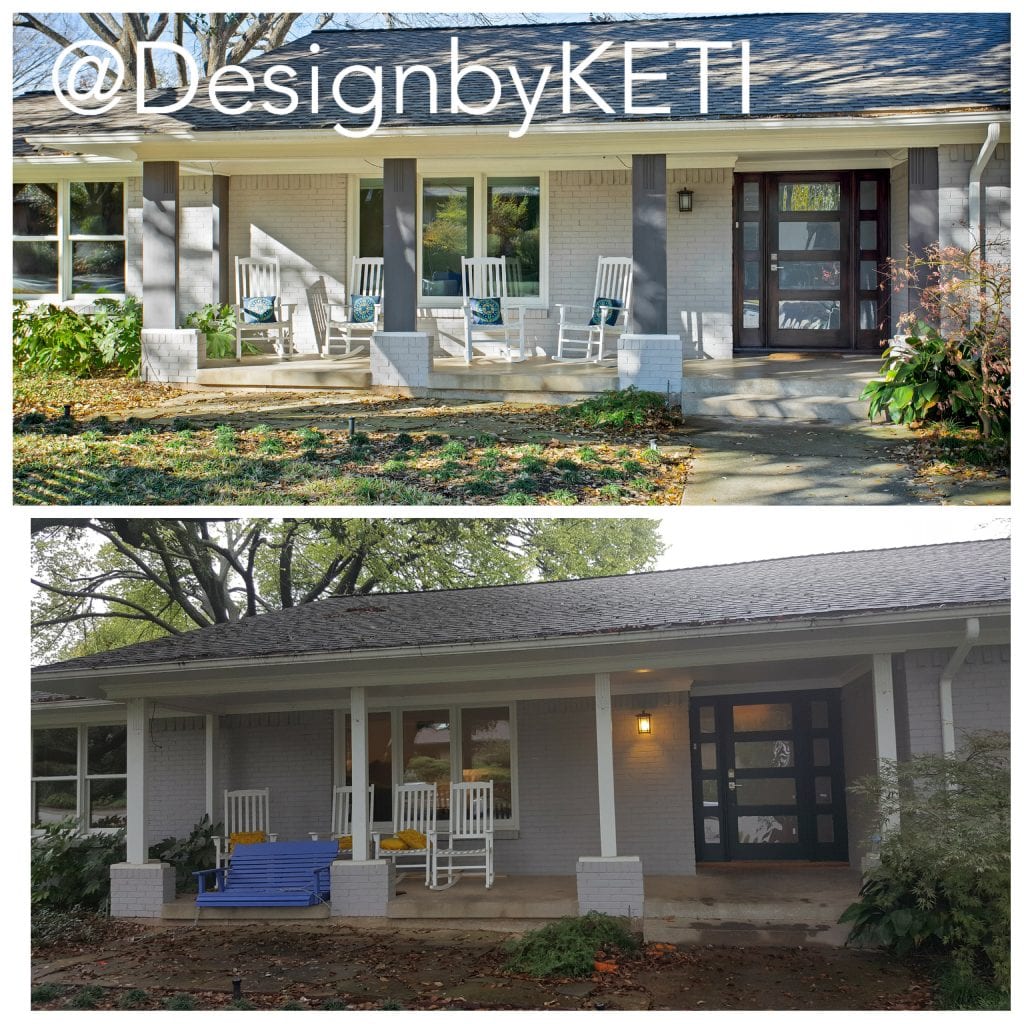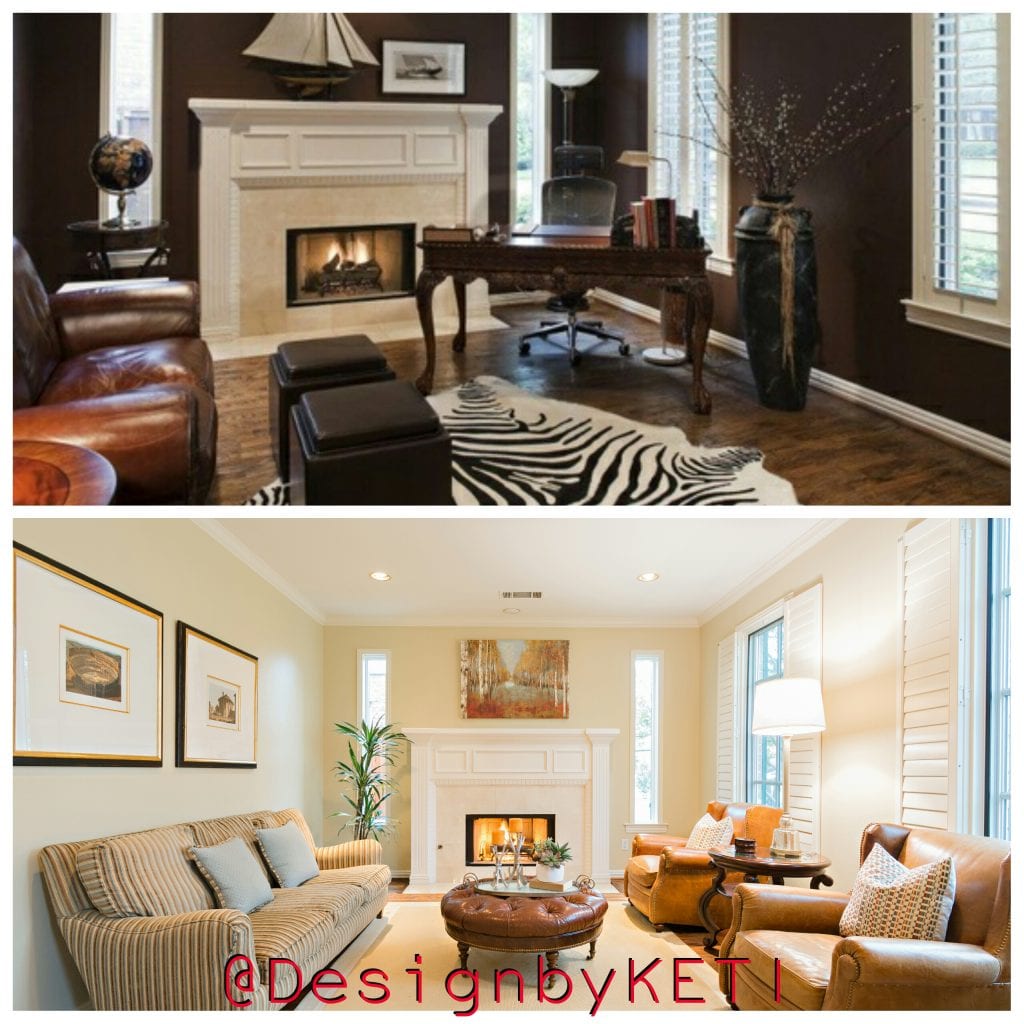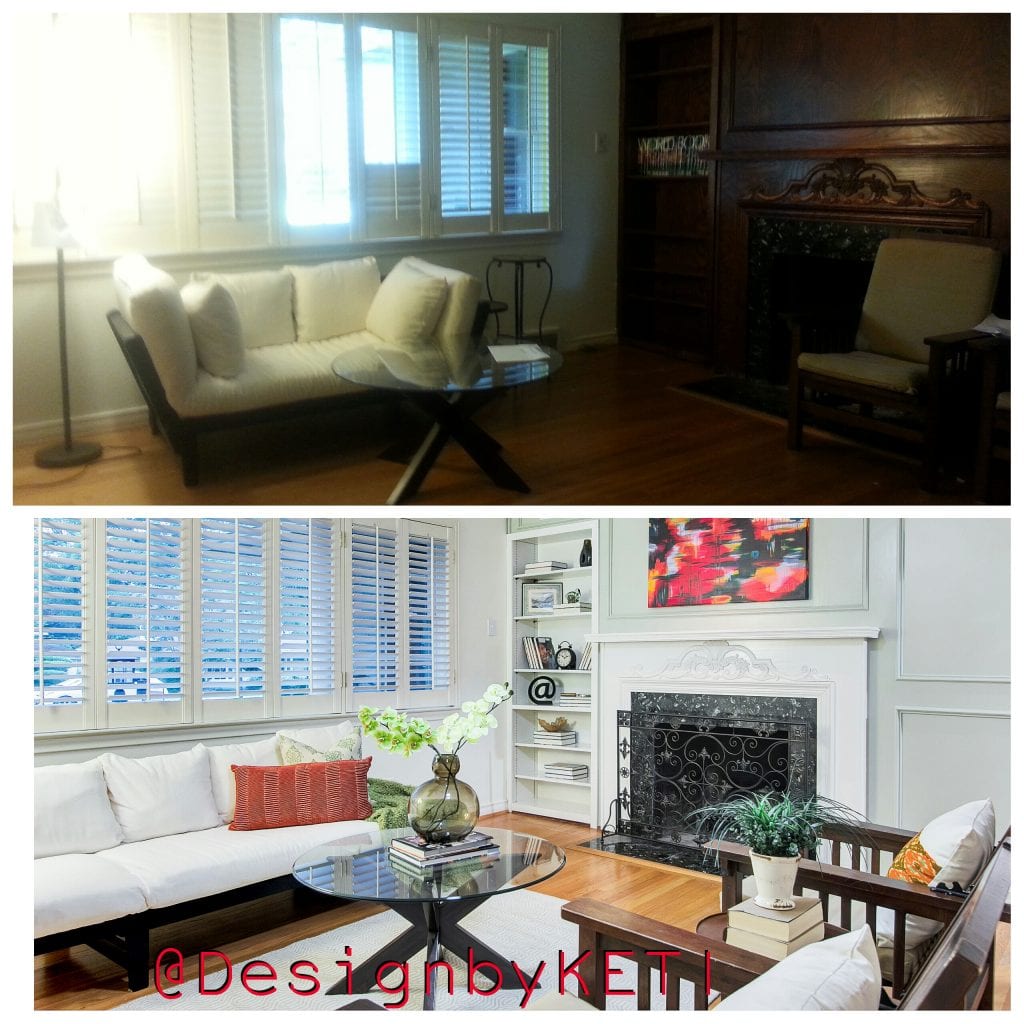 We are so proud of the sellers for implementing 100% of our recommendations.
Cheers,
Keti
O:(214) 814 – 5967
E-mail: keti@designbyketi.com
To invite Keti Abazi, to be a speaker at your meeting or function, you may contact info@designbyketi.com. Your audience will find her presentations on Home Staging not only educational but also amusing, genuine and refreshing.
I would like to share with you an interesting thing that has happened to me during these past few months.
On a few instances I have been brought in for a Staging project by e Realtor "because the seller asked to work with a Professional Stager". That's right, the Seller asked the Realtor to get them in touch with their preferred Professional Property Stager as they prepare their house for the market.
It is truly amazing to see the shift in people's mentalities when it comes to Property Staging. I am thankful for all the smart sellers out there who truly understand that Property Staging is not just about "bringing some furniture into a vacant space", and it's not just about "fluffing their home".
Smart Sellers understand that Property Staging is a powerful marketing tool that when used correctly it has tremendous FINANCIAL benefits associated with it.
We are stepping into a Sellers' market these days and there is a lot of talk about how the sellers are benefiting and how "offers will practically just drop on their lap", because the demand for homes is high and the supply is low.
Although I understand the concept of supply and demand really well, I also do understand that REGARDLESS of what the market is, buyers are smart and savvy these days; they want the Best Product that meets their needs and wants at a dollar amount they are willing to part with.
Let's take this example:
You go to a 5 star restaurant for dinner. You have the most decadent appetizers and entrees one can possibly have in their life. You enjoyed every bite of it…now it is time for dessert. You happen to love Cheesecake and you really want to order some. You talk to your waiter and he gives you your options:
You can have their "Regular Cheesecake",

Plain Cheesecake
or for $1.50 more you can have their "Special Strawberry Cheesecake"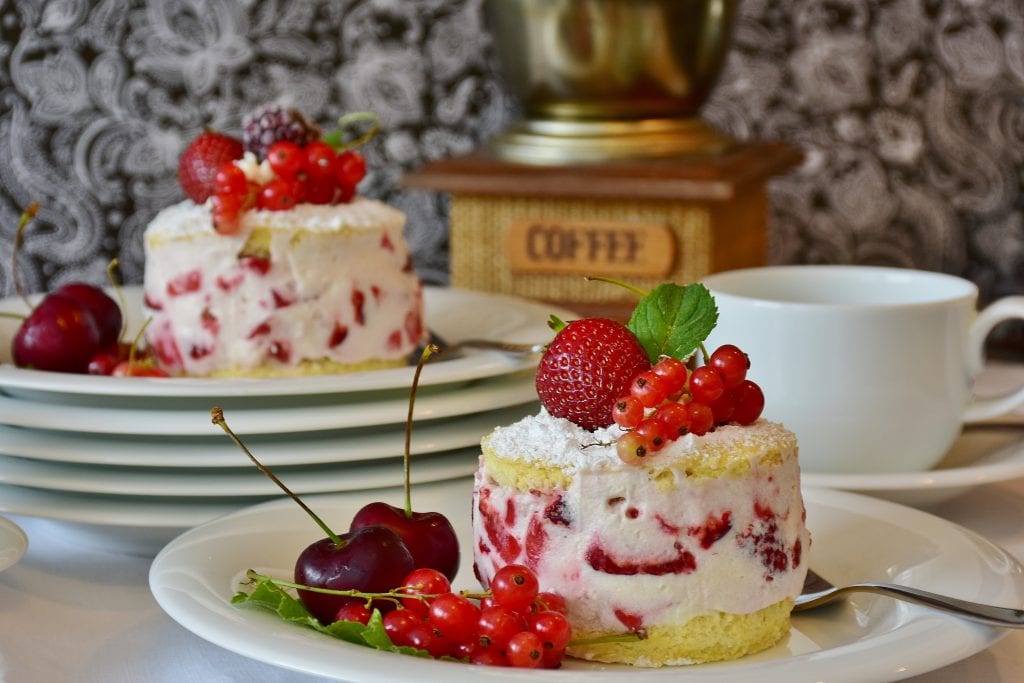 Strawberry Cheesecake
I don't know about you but for only a $1.50 more I definitely want the Strawberry Cheesecake which comes with drizzled chocolate caramel and strawberry sauces topped with whip cream and a glazed strawberry. Yum.
(Oh and btw, I guarantee you; it did not cost the restaurant $1.50 for the toppings).
The strawberry cheesecake creates a feeling within you and it eludes a vision of the reality of having that cheesecake vs. the plain one and you just can't resist it, plain and simple.
That's exactly what Staging does to a property. It presents the buyer with the opportunity to emotionally connect with a property. It also sets your property apart in presentation and value from all the other "cheesecakes" in your neighborhood that are up for sale.
UNLESS you don't want to make more money when it is readily available to you for a minimal investment of time and money (perhaps even some sweat equity on your part) than Property Staging might not be for you!
…therefore you need not read further.
But if you want to make more money when it is readily available to you than read on…
Here are 4.1 reasons why you should Stage your property in a Seller's market:
1. Property Staging is a Practical Real Estate marketing tool.
Once your property is listed on the MLS your job is basically done. All you have to do now is sit back and wait for the buyers to come by, tour it and make an offer on it.
We need to understand that the internet has changed the way we do business in every area of our life – and that includes selling a home. Did you know that 42% of buyers used You Tube to look up houses for sale last year? That means, pictures may no longer be all that valuable. The video and the virtual tours will be! I can only imagine how a home that is not staged would look on video, especially if it is not done by a professional. I read this expression a while back I thought it was so true and also so funny at the same time.
"If you think hiring a professional is expensive, wait till you hire an amateur"!
Property Staging is becoming an essential and irreplaceable marketing tool, like we have never seen before because we live in a day and age where people are taking care of all their social, private and business needs on the internet.
2. Property Staging is a solid investment.
Did you know that for every dollar you put towards preparing and staging your home for sale, the buyer will most likely ask that you pay them $10. I don't know about you, but I would rather pay a $1 now so I can keep $9 in my pocket later.
3. Property Staging is a Win-Win Transaction.
All parties involved in a Property Staging project are winners. It can't get any better than that.
a- Sellers win because they are able to maximize their return on their investment and preserve the equity of their home. Sellers also win because by Staging their property they will drastically reduce their time on market, which will directly reflect on their pocket book.
Less time on market = less mortgage expenses and all the other costs that go along with having a mortgage, such as tax and insurance payments, maintenance cost, etc.
b- Real Estate Agents win because a higher sales price translates into a higher commission payment for them. Real Estate Agents also win referral business if they sell faster and for top dollar. If a Realtor has sold my neighbors house in two weeks, who do you think will be the realtor I will most likely be inclined to do business with when I am ready to put my home on the market?
c- Buyers win because you give them the opportunity to gain their confidence in the property they are buying from you and because you also give them the opportunity to fall in love with the house/property of their dreams.
d-Professional Stagers win because they are given the opportunity to exercise their creativity and gift of knowing how to merchandise a property for sale by Staging it while at the same time being able to financially support themselves and their families. Most Professional Home Staging Businesses are run and operated as a local small business and when you hire a Professional Local Home Stager, you are supporting small local businesses.
4. Staging a Property = a deal done quickly and for more money.
You would want to Stage because you will get the deal done quickly and for more money. Did you know that Staged homes sell 2 to 2.5 times quicker and for 17% more than the non-staged homes?
4.1 Property Staging may also increase the appraisal value of the property which in turn naturally would allow some buyers to qualify for a mortgage easier.
It would make sense to me that you Stage your property 100% of the time, regardless of what the price of the property is and what neighborhood you live in.
These are my thoughts, what are yours?
Cheers,
Keti
O: (214) 814 - 5967
E-mail: keti@designbyketi.com
To invite Keti Abazi, to be a speaker at your meeting   or function, you may contact info@designbyketi.com. Your audience will find her presentations on Home Staging   not only educational but also amusing, genuine and refreshing.
When it comes to selling Real Estate, there is a tremendous difference between being In The Market, vs. being on the market.
You would want to be "in the market"and not "on the market".
Here is how you know you are "on the market". By the way, this is NOT a place you want to be if you want to sell your house fast: Your house has been listed for at least two months now, you have had less than 10 private showings and you have had Absolutely No Offers!
If that's the case you need to sit down and re-evaluate your selling strategy. What is causing the lack of traffic and interest? Is it because the house is overpriced or is it because it does not show well. As experts in Property Staging, we can help guide you on some things that you can take specific action on, to assure that your home Shows Well, Sells Fast and for Top Dollar.
Houses that are professionally Staged and photographed Show Well. Because they show well, a lot more potential buyers will be inclined to schedule an appointment to come by and tour it.
The more interest you generate, the more showings you will have. The more showings you will have, the more offers you will have.
Selling your home - like with every thing else in life - is basically a "numbers" game. Once you have priced your house well and you have professionally Staged it -once it hits the market - you should have at least 10 showings within the first week of listing. For every 10 showings that you have, there should also be at least 1 acceptable offer.
So how do you guarantee you are IN THE MARKET?
All you got to do is focus on those 2 things:
1. That your home is Priced Well (Your Real Estate Agent is a great source for this). Check out my blog titled "3.1 Things You Should Do When Choosing a Realtor! for more details on how to select a Realtor that will represent your financial interests the best when selling your home.
2. That your Home Shows Well: that means it is professionally Staged and photographed (call Design by KETI or another Professional Property Stager in your area for assistance with this).
Once those 2 conditions are fulfilled you are on your way to selling Very Fast and for TOP Dollar regardless of what the Real Estate market is.
The reason being, by ensuring that your home is Priced Well and that it Shows Well, you are fulfilling the demand that the buyers have: they want the best product (1) that meets their needs (2) at a great price (3).
Truthfully Yours,
Keti Abazi, MBA, ASP, IAHSP
Owner and Creative Director of Design by KETI
O: ((214) 814 - 5967
E-mail: keti@designbyketi.com
To invite Keti Abazi, to be a speaker at your meeting or function, you may contact info@designbyketi.com. Your audience will find her presentations on Home Staging not only educational but also amusing, genuine and refreshing.
Hi everyone.  I have not had much time to do any blogging recently - thanks to all of you who have kept me busy – but wanted to take some time and write on the cost, or what I like to call the Investment of Staging.
From my discussions with many a Realtor, I have heard it mentioned more than once that although Staging a listing might sound like a great idea, their Seller just can't afford to do so.
In response to that, I always say, the seller cannot afford to not Stage their home for the following reasons:
Once a house goes to market, it becomes a product, therefore in order for it to sell Fast and for TOP Dollar it needs to be Merchandised ( i.e. Stage it)  so it appeals to the broadest buyers;
The way you live in a home and the way you sell your home are two different things. That means, among other things, vacant properties are not going to sell fast either, simply because they have no "soul" about them, and the buyer is unable to make an emotional connection with them. No Emotional Connection = No Offers;
The cost of Staging a home is ALWAYS less than the first price reduction. It's all about showing the numbers to the Sellers and doing the math so to speak. I have yet to talk to a Client/Seller that refused to have the property Staged, after I went over the numbers with them. And the fact that they have gotten offers after being on the market for 3 days or so is proof that Staging works. When working in collaboration with REAs and Sellers I always ask these two things: a-) what price range they perceive the property to be at or list at; b-) who the target buyer is.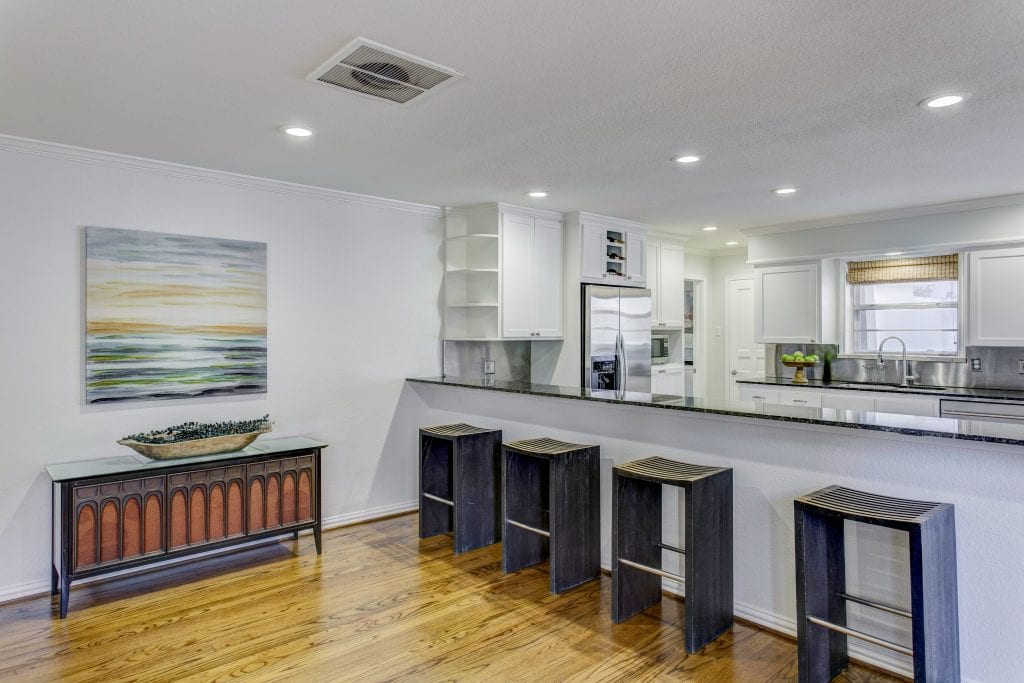 I then Stage the property (package it, merchandise it) in such a way that the Staging design does and will appeal to that specific target buyer, in that specific price range. By Staging the property, the Realtor/Seller are confident on determining where in that range, the property will fall; which 100% of the time, it's on the higher end of that spectrum as it should be. Staging does add on average 5%-20% perceived value to the property.
Now back to my point about showing the numbers and doing the math:
Zillow states that the average home takes 1% in price reductions per month if not sold
Trulia states that the average price reduction during the listing period is 9% for homes under $2M,  for homes over $2M it is 14%
The Real Estate Staging Association (RESA) states that the average DOM reduction is 78% for staged vs. non-staged homes
Stagedhomes.com states that 94% of ASP Staged homes sell in 29 days and up to 45 days or 2 months. Un-Staged homes on the other hand are on the market for an average of 263 days or 9 months
For example purposes will look at a property with a Listing Price of $250,000.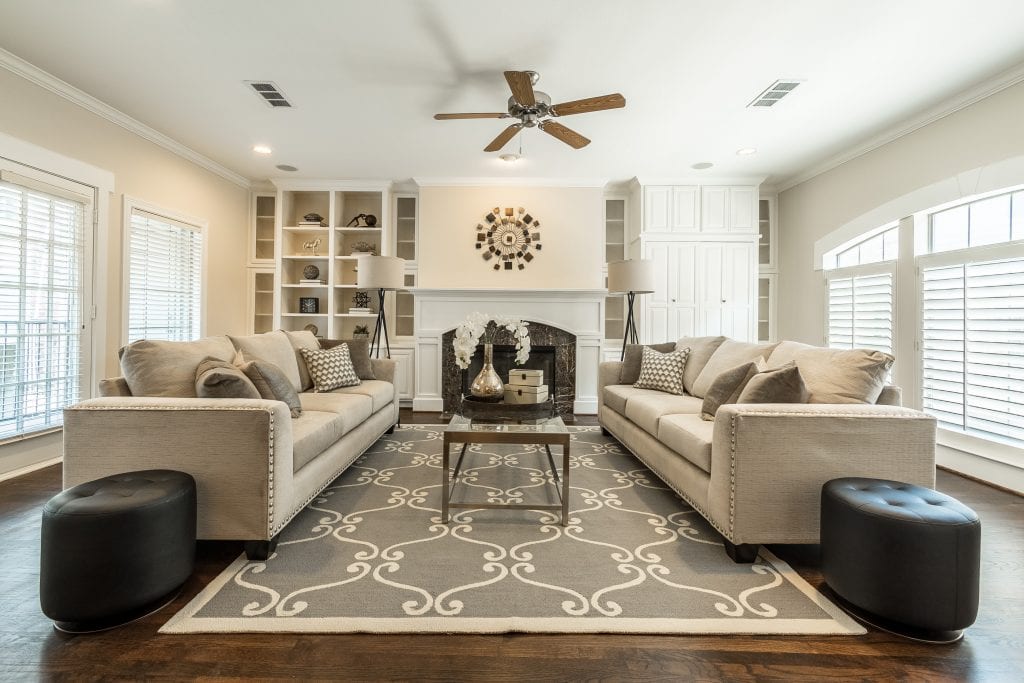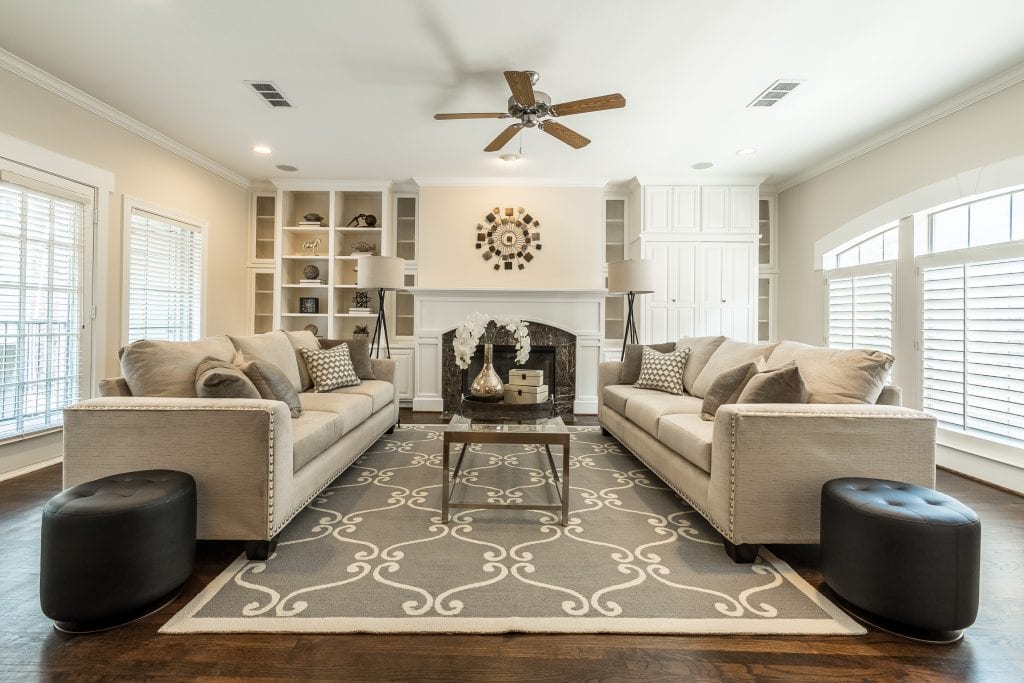 Cost to Seller when the property is NOT Staged:
-         Since Un-Staged properties stay on the market an average of 9 months or so and assuming monthly mortgage carrying costs of about $2,300/month, that would cost the Seller an additional $20,700 ($2,300 x 9 = $20,700)
-         Average price reduction is about 1% per month so, $2,500 x 9 = $22,500
Cost to Seller when property is NOT Staged: $43,200 ($20,700+$22,500)
Cost to Realtor when the property is NOT Staged:
-         Commission before Price Reductions: $250,000 x 3% = $7,500
-         Commission after price reduction: $227,500 x 3% = $6,825
-         Cost to Realtor: $7,500-$6,825 = $675
-         Add to it the opportunity cost and another $250 or so a month ($250 x 9 = $2,250) in Marketing Cost
Total average Cost to the Realtor is $2,925 ($675+$2,250)
And now for the Savings that both the Seller and the Realtor realize and how Staging is an Upfront Investment worth making:
-         Knowing that Staged homes sell in about 29 to 45 days in the current market - translates into about two months of mortgage carrying cost to the Seller ($2,300 x 2 = $4,600)
-         Staging Investment of $175 to $3,000  (consultations start at about $175, and Vacant Staging projects  for properties in the $250K  price could go up to $3,000)
Total Cost to Seller if Property is Staged = $7,600.
So, when it is all said and done, is Staging worth it? Absolutely, enthusiastically "Yes". The net savings in this example is likely to be around $35,600 for the Seller and about $3,000 in additional commission money to the Realtor. Eventually, with or without Staging, money will be spent.  The question is how much and for what? Will it be spent in additional mortgage costs, price reductions, money brought to the closing table, continuous monthly Marketing cost, or Staging it and actually selling it now, so you EARN MORE MONEY?
Cheers,
Keti
O: (214) 814 - 5967
E-mail: keti@designbyketi.com
To invite Keti Abazi, to be a speaker at your meeting   or function, you may contact info@designbyketi.com. Your audience will find her presentations on Home Staging   not only educational but also amusing, genuine and refreshing.
I have been going on a lot of MLS tours lately. I have seen many a listings and here is what I have discovered:  Savvy Realtors, who consistently use Stagers to Stage their listings, are seeing far more SOLD signs than their competition who don't. If you're not staging all of your listings, occupied and vacant, you're not doing yourself or your sellers justice. Stage your listings and leave the competition behind.
I am sure you would all agree that Buying and Selling Real Estate is such an emotional transaction. I have yet to hear someone tell me the reason they bought a house was because it had three bathrooms, two and a half baths and a pool. Every time I ask someone why they bought the house they live in, the answer is "I fell in love with that house". It's funny how many people make an emotional decision about buying and selling Real Estate and then they go back and logically walk you thru why they made their emotional decision. Makes me smile each time!
I have lived in the Uptown/Downtown are of Dallas at least for twenty years now. I know exactly what the urban sophisticated and quirky buyer is looking for when they decide to buy Real Estate in the area. Unfortunately I can't say that I see that portrayed on 100% of the listings. I really have not seen the properties being Staged to where the property appeals to the "lifestyle" of the urban dweller.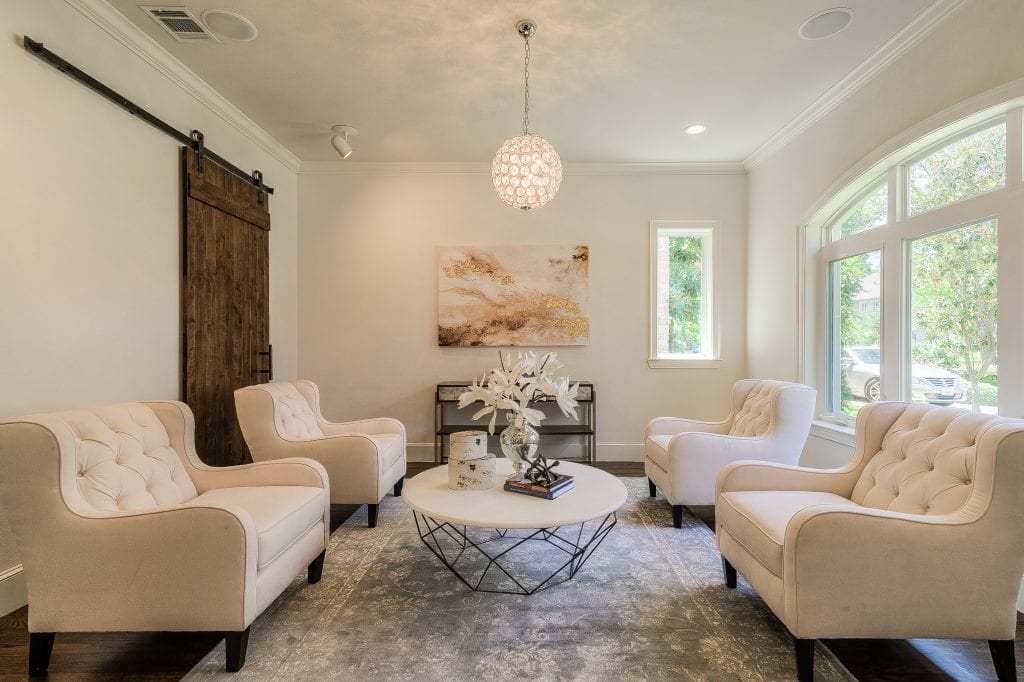 Appropriate Staging creates that lifestyle - that visual and emotional appeal - so that the buyers can emotionally move in. Staging is not decorating or fluffing a house. Rather it is a basic marketing tool that every Realtor who wants to sell fast and for top dollar should use. Thousands of Realtors across the country have discovered the "Magic" of Staging their properties for top dollar sales.
W.I.I.F.M (What's In It For Me) - in other words "What's in it for YOU - the Realtor"?
Staging is a Market Differentiator – you will win listings over non-staging agents because you are offering Staging as a Standard Service
Staging is a Value Added Service – Your listing will sell for more than comparable un-staged homes, AND you will make more money (and so will your sellers) if you Stage
You Get more business – you will get repeat and referral business because Sellers will appreciate the extra effort and the fact that the REA did MORE to Get Them MORE!
Here is my two cents on how to have a "Must Stage" conversation with your sellers so that the property gets packaged, merchandised, i.e. Staged before it goes to market:
-         The way you live in a home and the way you sell your home are two different things
-         Once you have decided to put your home on the market, it immediately becomes a product, therefore it needs to be "packaged" – turned into a home - merchandised ( that's what Staging does – it's the only thing that you can do to  "package" and "merchandise" your listing)
-         Buyers don't like the lived-in look. They only know what they see, not the way it is going to be
-         Buyers need to feel they are AT HOME, not in YOUR Home
-         Staging creates a serious of great impressions throughout the home motivating the buyer to linger; when buyers are browsing for homes in the neighborhood, one of two things will happen; they will either move in or move on!
-         The cost of Home Staging is always less than the 1st price reduction.  On Average, the cost would be anywhere from $250 for a Staging Consultation, to $400 - $1,400 for an Occupied Staging project and up to $5,000 for a Vacant Staging project (which includes rental fees for furniture and accessories).
And for those of you who are all about the numbers, which I think all of us should be, than please click on the link below to be directed to the RESA (Real Estate Staging Association) Staging Calculator. http://www.stagingsavings.com/stagingSavings.html
Stay tuned, next time I will be discussing some pointers on Home Staging that I hope you find beneficial as you list your properties for sale!
Cheers,
Keti,
O:  (214) 814 – 5967
E-mail: keti@designbyketi.com
To invite Keti Abazi, to be a speaker at your meeting or function, you may contact info@designbyketi.com. Your audience will find her presentations on Home Staging not only educational but also amusing, genuine and refreshing.
Many a people have a hard time understanding the concept of home staging. "What is Home Staging anyhow", you may ask?
According to Barb Schwarz, "Home Staging is the act of preparing a home for sale so the buyer can mentally move in." I could not come up with a better definition of what Home Staging is!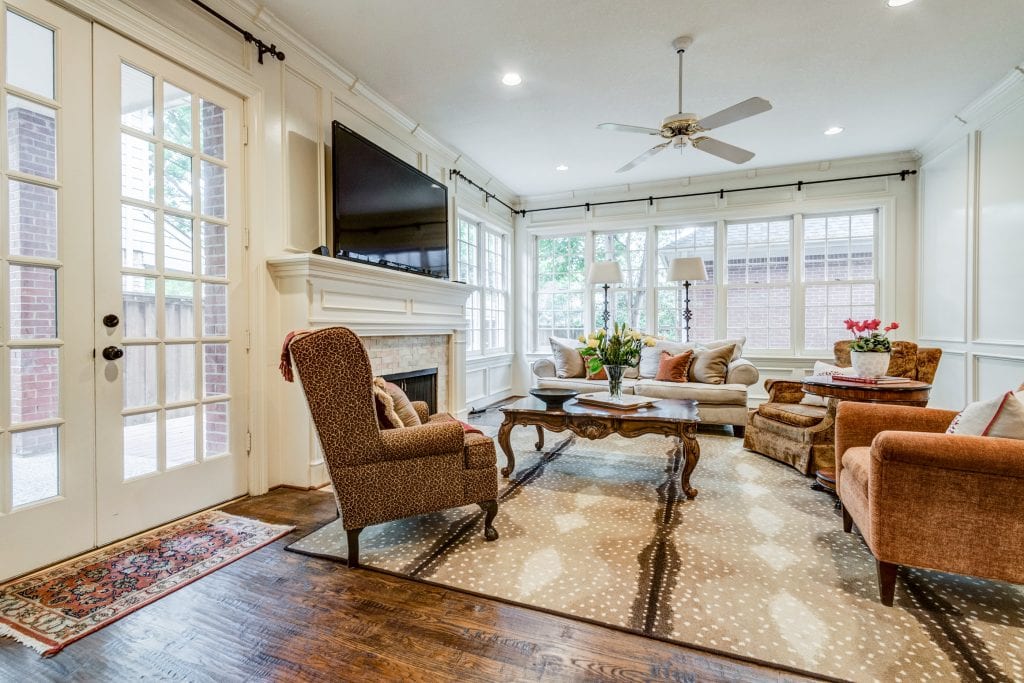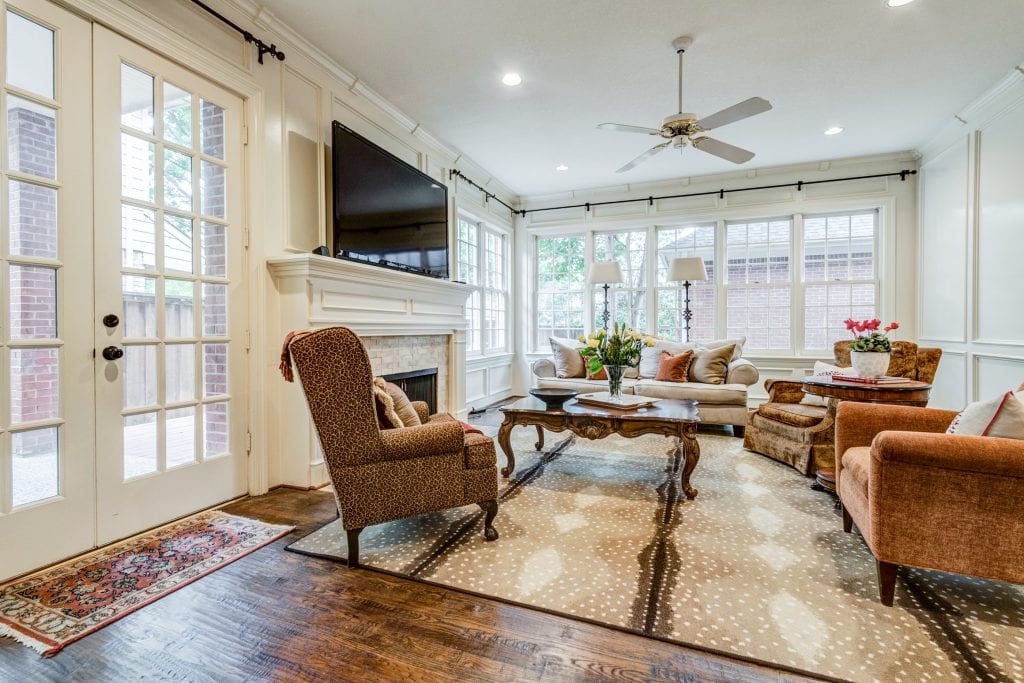 Another question that I hear all the time is: "Do all houses need to be Staged?
All houses need to be staged prior to sale, if you want to sell for top dollar and be in the market for a short time. Secondly 90% of the population can not visualize or imagine spaces. That means 90% of buyers can not visualize spaces or imagine themselves in the house you wish they buy from you.
Home Staging is equivalent to car detailing (the male reader can totally identify with this); you never try to sell your car, whether it is a Kia or a Ferrari, without detailing it first. If we are willing and open to spending money on something that is a liability, (our vehicle), why are we so closed to the idea of investing on maximizing the return on something that for most of us is our most valuable asset (our house)?
"But my Seller has great taste and therefore Staging is not necessary", is something else I hear quite often from Realtors.
Staging has nothing to do with a Seller's taste and a lot to do with the buyer's wants. So the Seller and the Real Estate Agent/Realtor would need to answer the question- who the buyers are and what they want and look for in the specific area or neighborhood- and package and merchandise the house (i.e. stage the home), accordingly.
I went to an open house a few days ago in THE most desirable and affluent neighborhood in my city. The architecture of the house is very traditional-Mediterranean as a matter of fact- and the interior decorating and furnishings are very modern which makes the house very eclectic. First thing you notice as you walk thru the main entrance, are the beautiful expensive art work and furnishings. What happened to highlighting Real Estate (almost 7, 000 sq. feet of Real Estate?). And that is what Staging would do-highlight Real Estate. After all that is what the buyer wants to buy, the house and not the Seller's possessions.
This particular house has been on the market twice in the last two years and did not sell, and now it has been on the market a third time for over 60 days and they have yet to have an offer. Never mind the price reductions of the 7 figure type…The architecture of the house is beautiful (traditional Mediterranean), the interior design and art work are beautiful (ultra modern, minimalist). Spaces "speak" to us and this property speaks "single bachelor who has a very incredible eclectic taste". There is nothing wrong with ultra modern, minimalist design. Personally I love it, as a mater of fact…but I highly doubt that house appeals to the young family who wants to make it a home so they are able to raise their children in the most desirable, affluent neighborhood in the city.
So yes, Staging is needed, if you want to sell quick and for top dollar!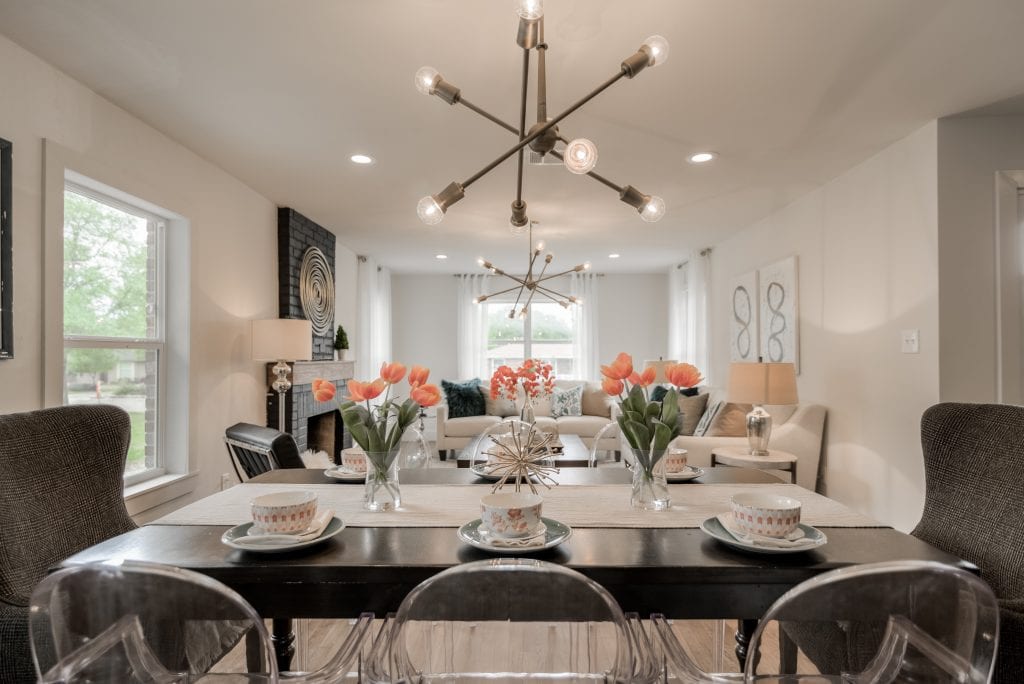 As a seller you can not afford to not Stage because your online photos will stand out (which means more showings/traffic-therefore more offers), your house will sell faster, you will make more money therefore you will get your Return on your Staging investment back-at least a 200% return and up to 576% of it. And did you know Home Staging cost may be deductible in the State of Texas?
Cheers,
Keti
O:  (214) 814-5967
E-mail: keti@designbyketi.com
To invite Keti Abazi, to be a speaker at your meeting   or function, you may contact info@designbyketi.com. Your audience will find her presentations on Home Staging   not only educational but also amusing, genuine and refreshing.