Another day, another before and after — this time for an updated listing in Winterlake. This is a home we resuscitated after it sat on the market for a few good months. Yikes! Spoiler alert: this story has a happy ending. After we were through with the updates and re-staging, the house sold in just 5 DAYS.
I know I've spoiled the grand finale, but I wanted you to know exactly what each of the updates below have helped achieve. But first, every home update and staging needs a smart plan...
Step 1: Meet at the House & Diagnose the Problem Areas
This house belongs to an investment property client we had worked with in the past. They had been trying to sell it as-is with no luck. Since we were able to help them with another property, they decided to reach out to us and trust us with this one. I'm so glad they did! The outside is lovely and charming.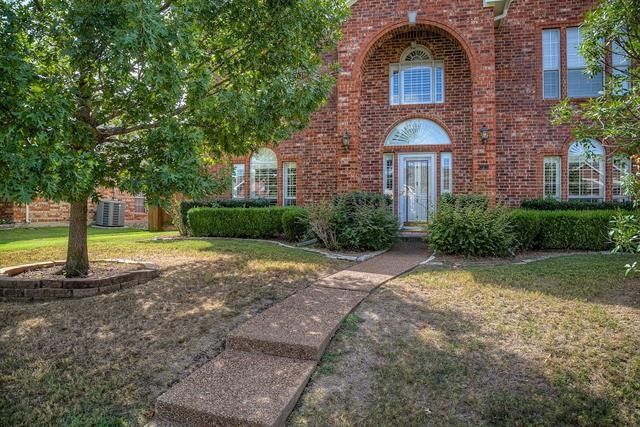 The inside, which you will see in just a minute, felt dated and designed for a very specific taste. We also found damaged flooring, dirty carpets, unsightly wall colors and wall paper, old fixtures, and more. Luckily, the layout of the home had great potential. I knew that strategically updating some of the fixed elements would make this home really shine.
Step 2: Identify the Target Buyers
As soon as we knew what could be improved in this home, we had to consider the ideal buyers. After all, knowing who we will market the home to determines how we will make certain updates. During our consultation, we came to the conclusion that if we were going to invest in renovating this home, it should be marketed to someone who's looking for a move-in ready place, and who's willing to pay a little extra for that.
We decided that young families and first-time home buyers were our target audience. This home would be perfect for them, because it would be easier to spread out the extra cost when getting a mortgage, as opposed to coming up with the hard cash to do the renovation work themselves prior to moving in.
Step 3: Create a Design Plan for the Updated Listing
Once we determined how we would market the home, we got to work! Our design plan was pretty straightforward because most of the issues that needed to be addressed were design-defining elements that would transform the aesthetic of the home. First, we would paint the walls and get rid of wallpapers. Then we would address flooring and carpet. After that, we would update fixtures and bring in furniture.
It all sounds simple enough when you list it out like that, but in reality, it took coordination, strategy, and work — on our part. Our clients got to sit back and relax as we made the magic happen. 😉
Ready to see it? Come take a look at the updated listing...
Before & After: Entryway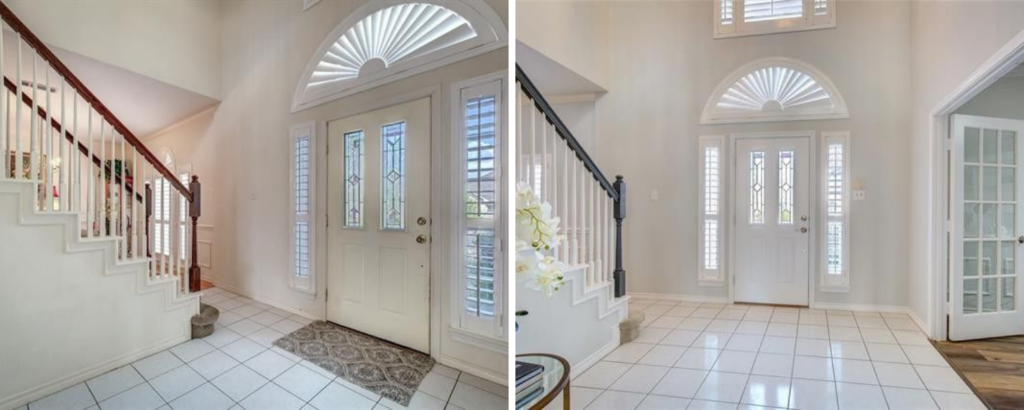 The home had a great open foyer, but I could see that it needed a fresh coat of paint to feel new. If you look at the door and stairway edges (left), you can see that the paint looks tired. Repainted (right), we have a brighter entryway that definitely feels more fresh and inviting, especially in person!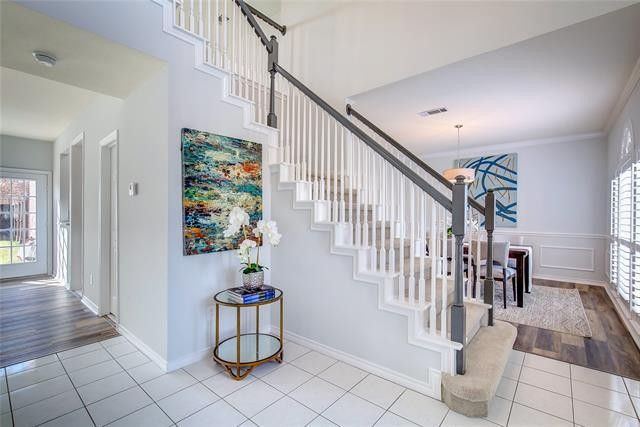 For the staging, we styled the space with more modern and contemporary furnishings, using art and small accessories to add soothing touches of color. Pro Tip: The best colors for staging homes are blues and greens, which are most likely to put homebuyers at ease.
Before & After: Living Room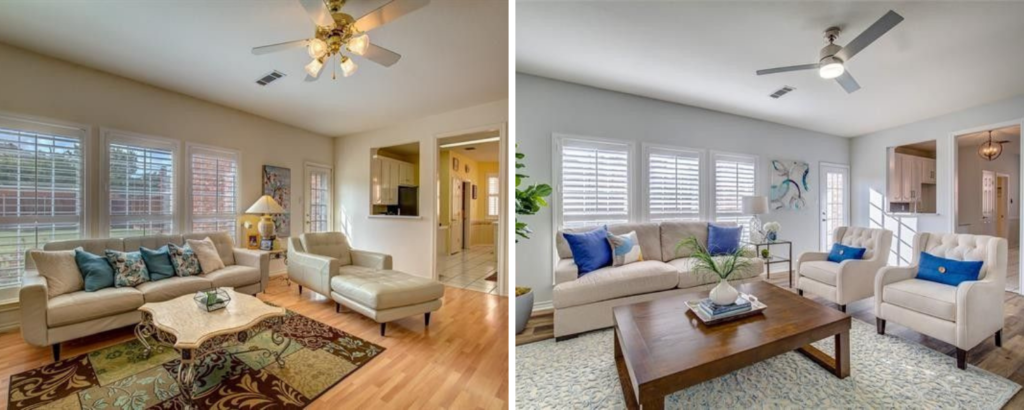 In the original living room, the furniture was way too taste-specific for an updated listing, and the wood flooring needed replacing. The original rug is also too small for this space. With furniture floating around it, it makes the space feel disjointed, dated, and incomplete.
On the right, the living room furniture I selected makes the space feel more open and welcoming. (See how at least two legs of each furniture item is on the rug? That's how it should be!) We used a vibrant blue as an accent color for interest and, of course, brought in some plants for a touch of life and warmth.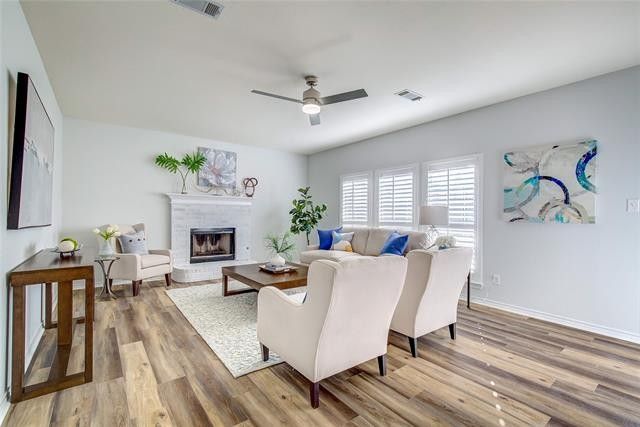 Here's another angle. Doesn't the flooring look so much better?? The flooring was number one on our priority, and we traded the previous engineered wood for this stained oak beauty. The muted tones create a sense of softness in the space that is instantly welcoming. We also refaced (painted over dated brick) the fireplace for a more contemporary look.
Before & After: Kitchen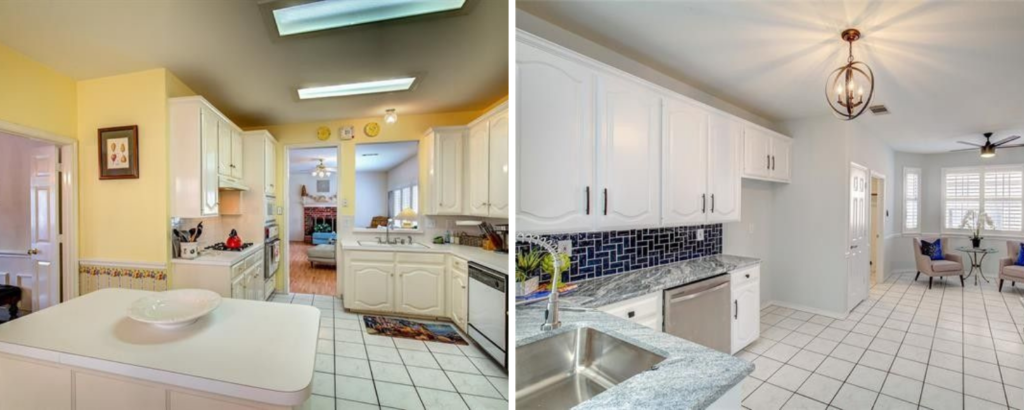 The original kitchen was definitely out of this era, from the yellow walls to the counters to the flooring. For an updated listing, neutrals are your friend! On the right... hello, new kitchen! The kitchen got a full revamp with new countertops, timeless yet on-trend backsplash, and fixtures. We used cool tones to continue the overall sense of freshness in the home.
Before & After: Breakfast Nook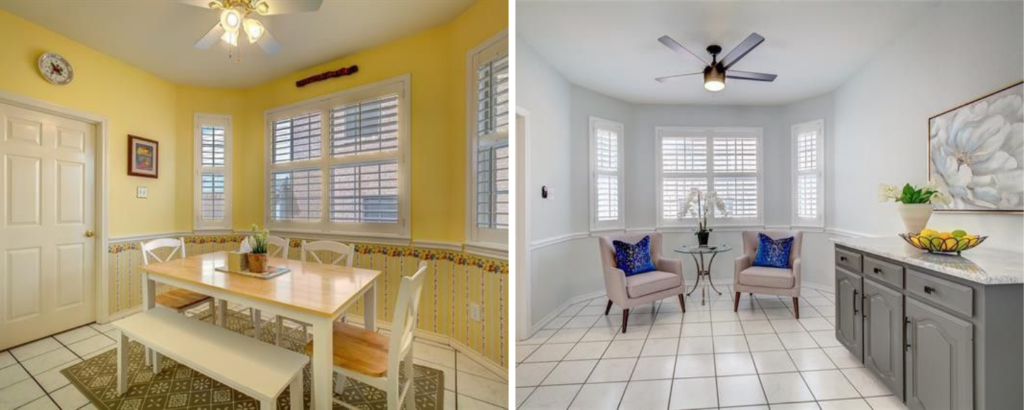 Just off the kitchen, we have the breakfast nook. Originally, the light fixture and wallpaper looked very outdated, and the walls needed updating. After... gone are the yellow walls and scary wallpaper! Welcome to a more modern breakfast nook, where homebuyers can imagine their mornings sipping coffee or reading a good book.
Before & After: Master Bedroom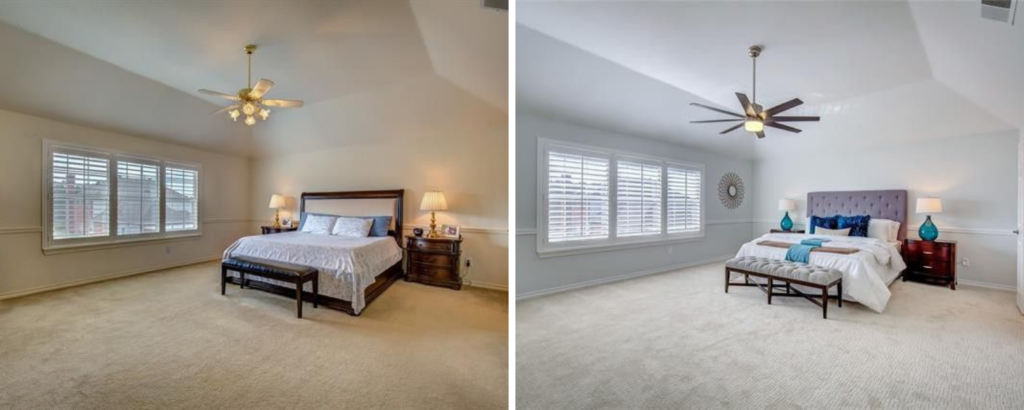 The master bedroom was actually not too bad. It had a lot of space and potential. We added a fresh coat of paint, new lighting, new carpet and less traditional furnishings. Much better!
Before & After: Master Bathroom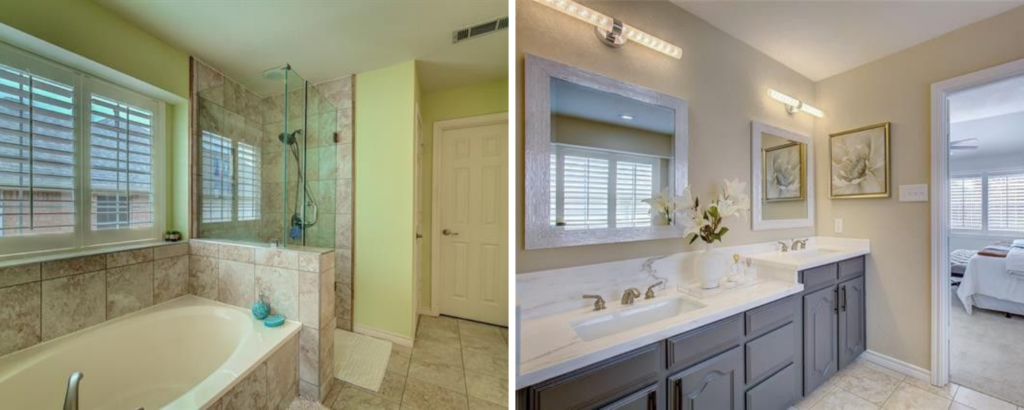 Another spacious room but definitely outdated stylistically. We got rid of the lime-colored walls, added a stylish new countertop, painted the existing vanity and installed these modern cabinet pulls, light fixtures and mirrors. This home has now joined the world in this decade!
Before & After: Home Office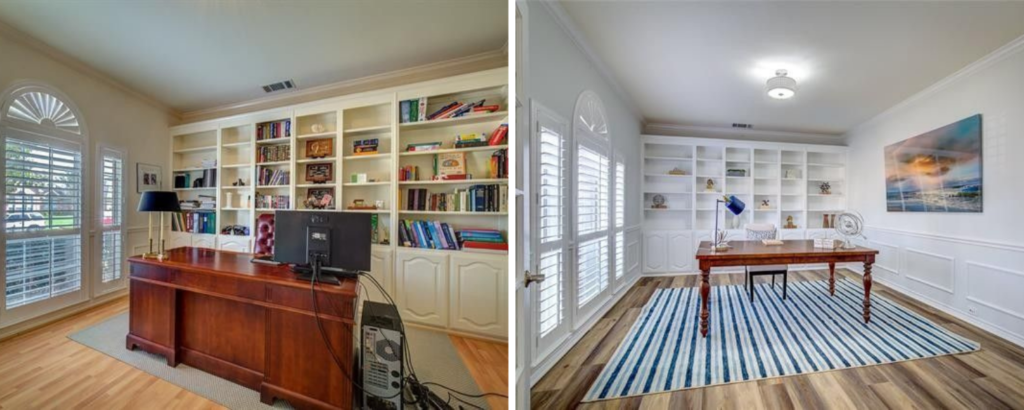 The home office was probably in the best shape of all the rooms. The flooring and color scheme just needed some love. Fresh paint, art, and more oak wood flooring transformed this office instantly!
How Did The Home Sell? What was the ROI?
Well, I know I spoiled the surprise at the beginning, but let me say it again. After sitting stagnant on the Dallas market with zero movement for a long while, this home sold in 5 days after re-listing! Not only that, our client saw a 57% return on their investment to get this home move-in ready. In what stock market do you get that kind of return? 
So what did we learn today? Strategic design and home staging work... and we have the numbers to back it up!
Do you have a property to list? (Or RE-list?) I can't wait to show you how I can help YOU sell your property and get on with your life, too. If you're ready to enlist our help in a speedy and profitable home sale, let's talk.
— Keti
One of my clients' most frequently asked questions is "Why do I need home staging services to sell my home?" The answer: Marketing!
We are all familiar with the concept of home staging and how important it is in the selling process. But, you wouldn't believe how many homeowners are still hesitant to invest in revamping their properties before putting them on the market.
To sell your home, you need to market it. And for that, you need to work on your packaging, AKA, staging. This project I'm about to share with you is a special one… and living proof of why you need me! 😉
Project: Matching This Lovely Home with the Right Owners
Our clients were Dallas natives who enjoyed living in this home for some time. After a few years, they decided to sell the home and move on to the next chapter of their lives. Like most of our clients, their main goals were to sell the property fast and at the highest price possible, which is when they called me.
Here is what the property looked like before…
Before Home Staging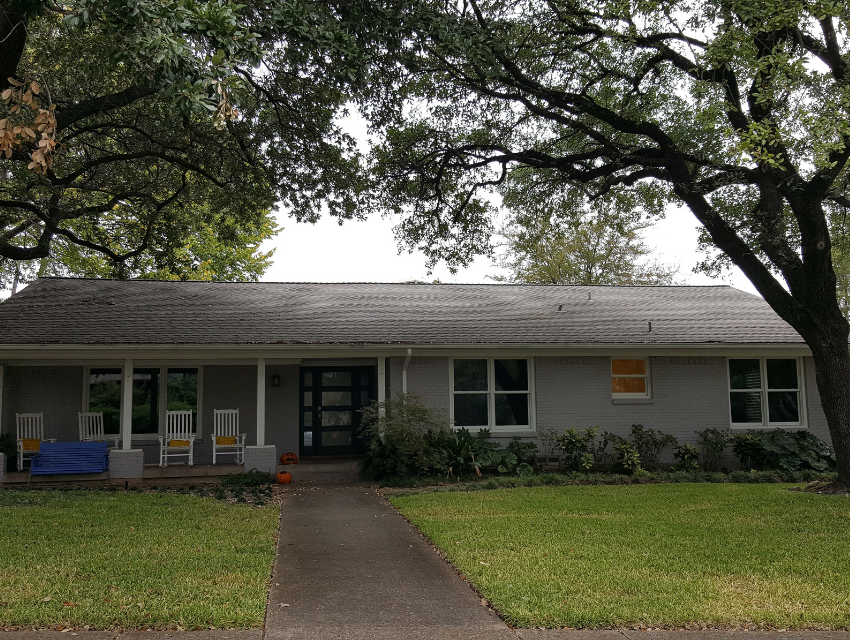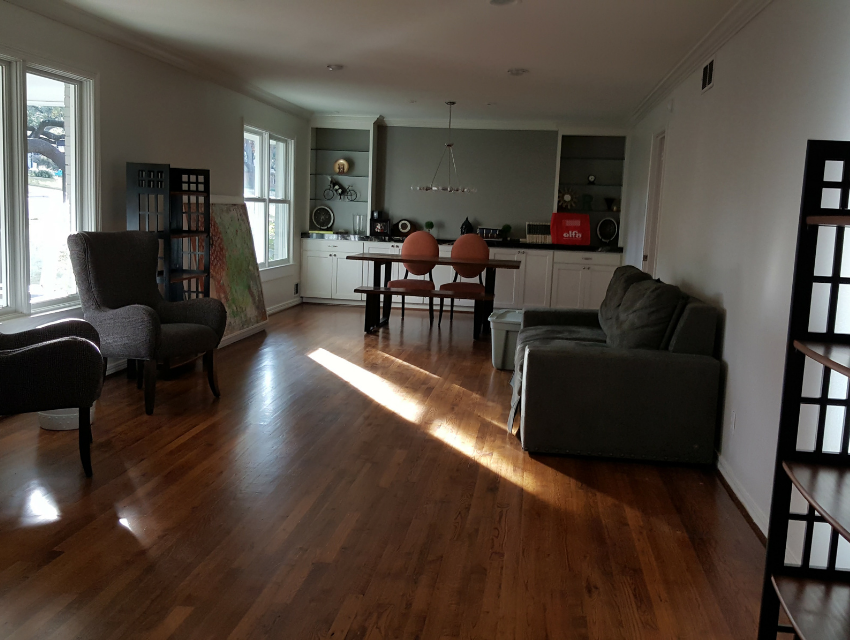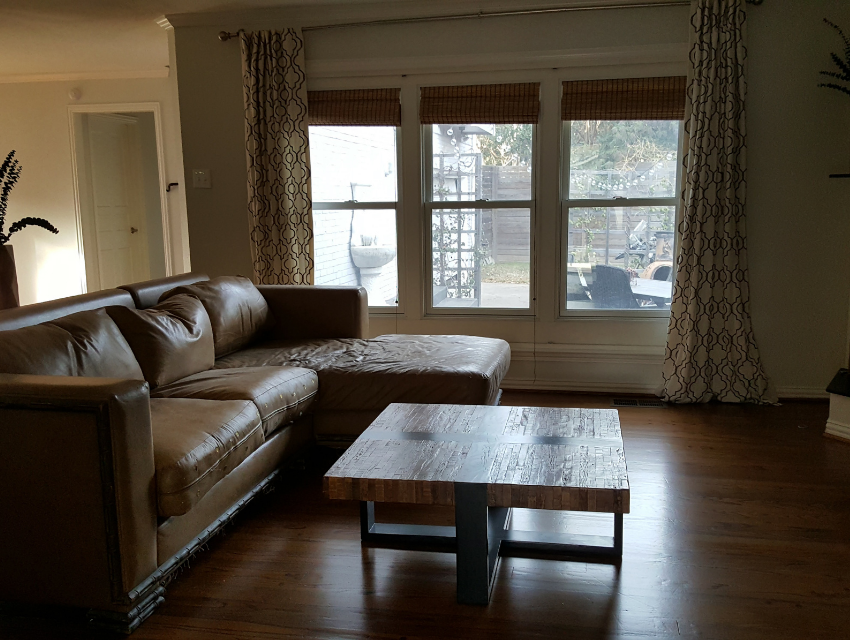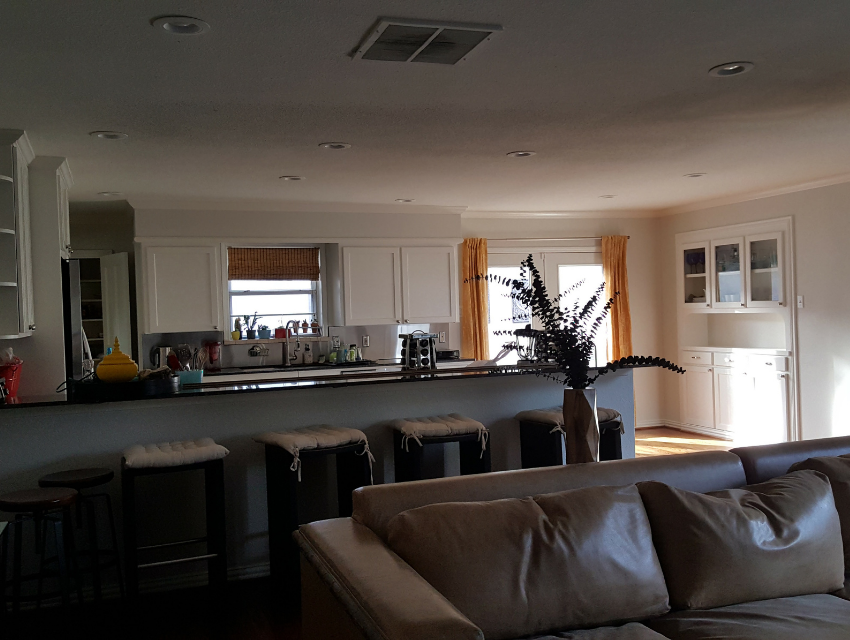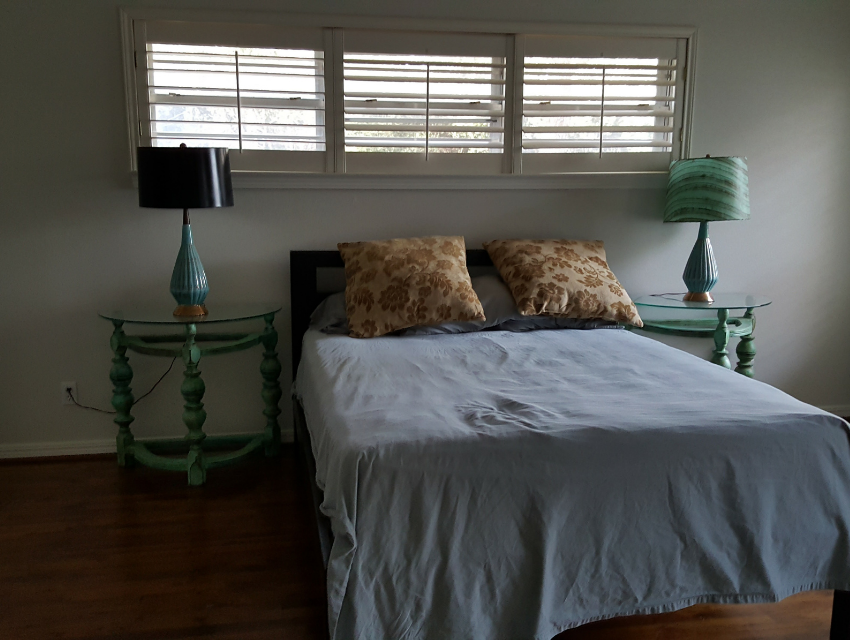 Setting the Design & Staging Strategy
Setting the design and staging strategy is such an important step in our process. It allows us to assess the main architectural components of the home (fixed elements) that we have to take into account when planning the staging design. That's how we create a design that looks cohesive, feels warm and inviting, and is on-trend yet timeless.
The result will be a home that potential buyers can identify with and picture themselves living in.
Identifying the Home's Ideal Buyers
The first step is to identify who we wanted to market this home to. When you know your buyers, you can determine what they need and plan your design accordingly. During our home staging consultation, we discussed who we believe this home would be perfect for.
Because this lovely home is a few miles away from White Rock Lake, near uptown/downtown, and has a great school district, we established that young professionals with children were the best demographic to target.
We knew that with young professionals as our ideal buyer, this home would need to be staged as move-in ready. You can see how this information changes our approach!
Creating the Design Plan
Once we identified our ideal buyers, it was time to get to work. We put a list together of the main areas of the home that needed our attention.
The distinction between interior design and home staging is that we're not renovating a home for the owners to live in, we are marketing it to sell. So our overall plan is driven by the goal of emotionally sparking that aha moment for the buyer, making them think, "This is the one!"
Here's what we did...
After Property Updates & Home Staging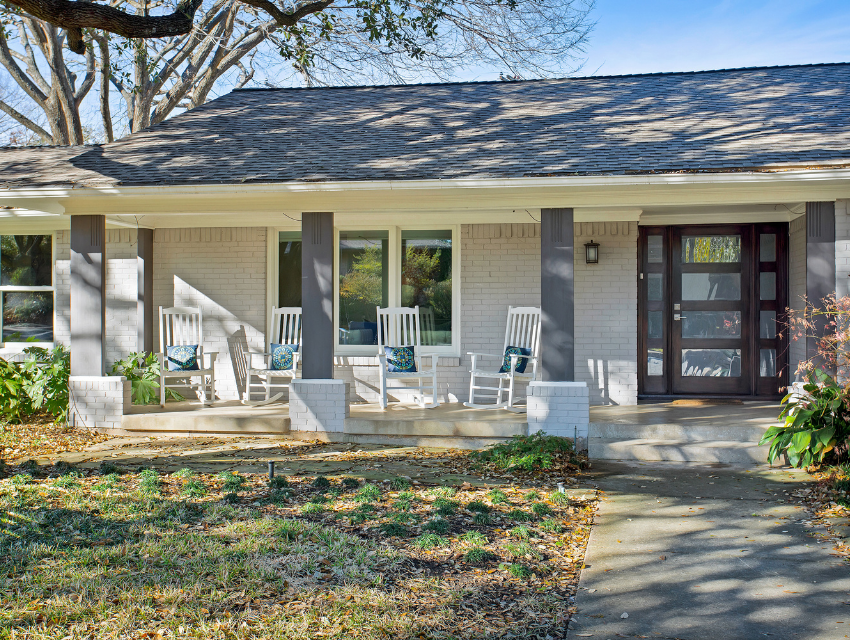 I've said it before, and I'll say it again, focusing on the curb appeal of your property is crucial. That's where all the magic happens. You're not just selling a home — you're selling an experience. Who doesn't find rocking chairs on a covered porch inviting??
We started by updating the wall paint and trim. This is something we always do in these types of projects. A fresh coat of paint is perhaps the easiest and most effective way to revive a space. You can feel it when you walk in the door!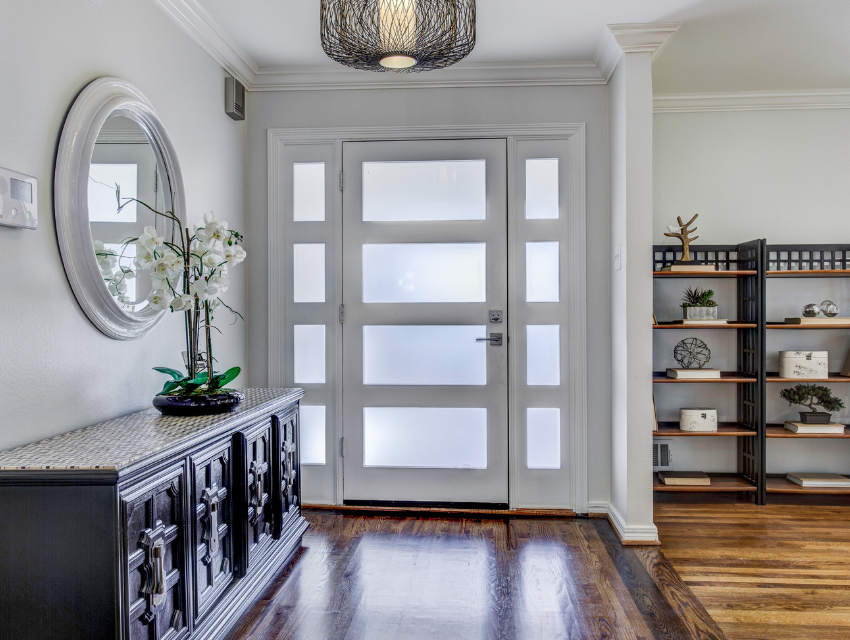 The front entry's open layout felt warm and welcoming, but the former travertine tiles gave it an outdated look. To achieve a more luxurious feel, we got rid of the tiles and replaced them with lightly sanded natural wood. We also stained all hardwood flooring to match everything. It has a slightly warm undertone that pairs perfectly with the cool shade of the walls and trim.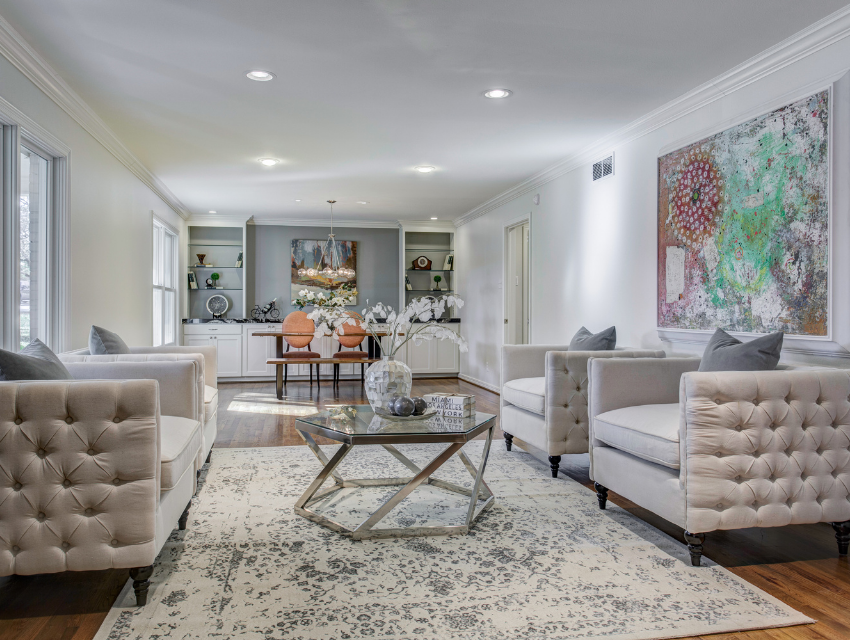 Once the walls and floors were updated, it was time to bring in some furniture. For this project, we used our inventory alongside some of the pieces the homeowners already had. This entry room and formal dining space had bright large windows and nice built-ins. They complemented the overall luxury look we wanted (to match the price point of the home) yet feel warm, welcoming, and delightfully livable.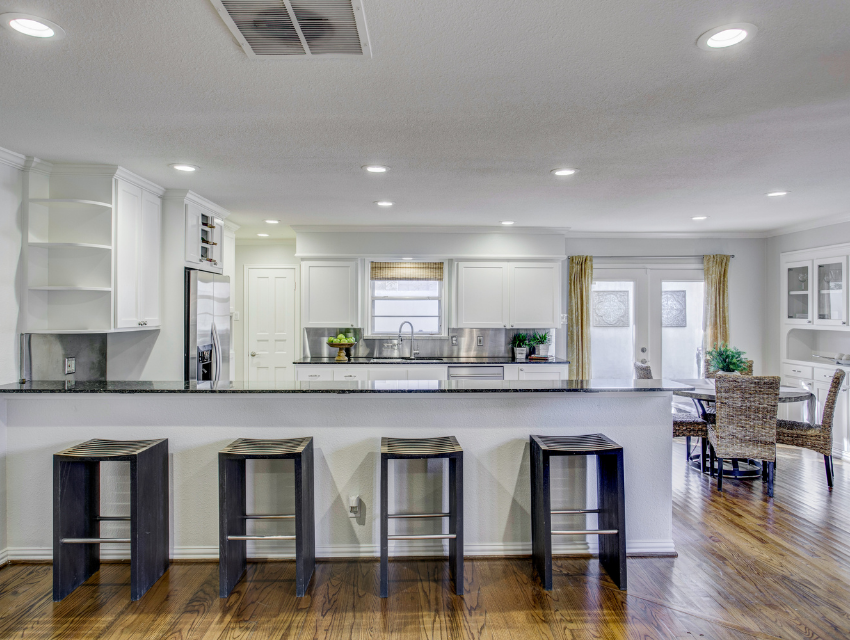 With a few light fixture swaps and furniture additions, the kitchen was revived into the warm family space it was meant to be. Can't you picture yourself cooking and hosting in this open space? How about a morning coffee in that lovely breakfast nook? (This home's eventual buyers certainly could!)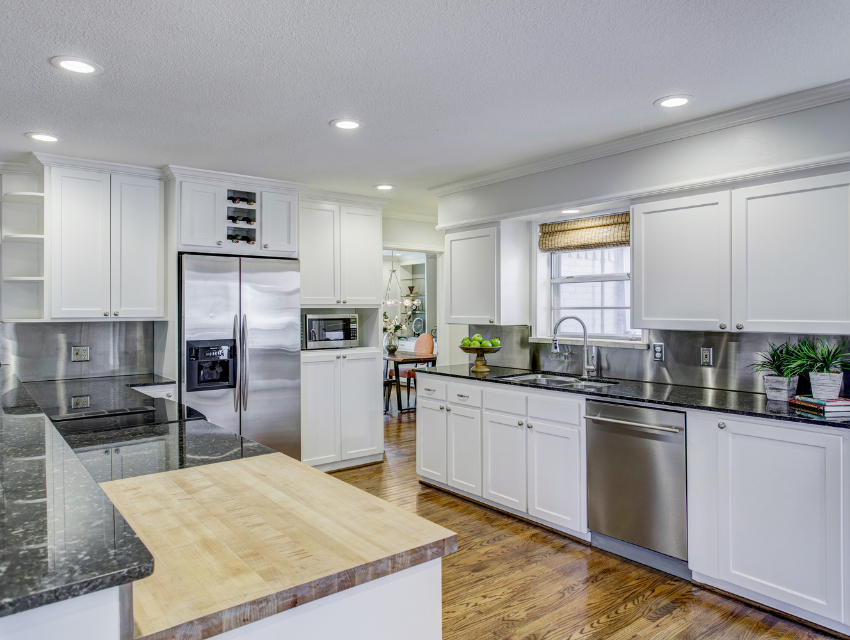 We also shaved off the butcher block that was sticking out previously, and replaced the travertine backsplash with a stainless material to match the rest of the kitchen. So much more current and cohesive now.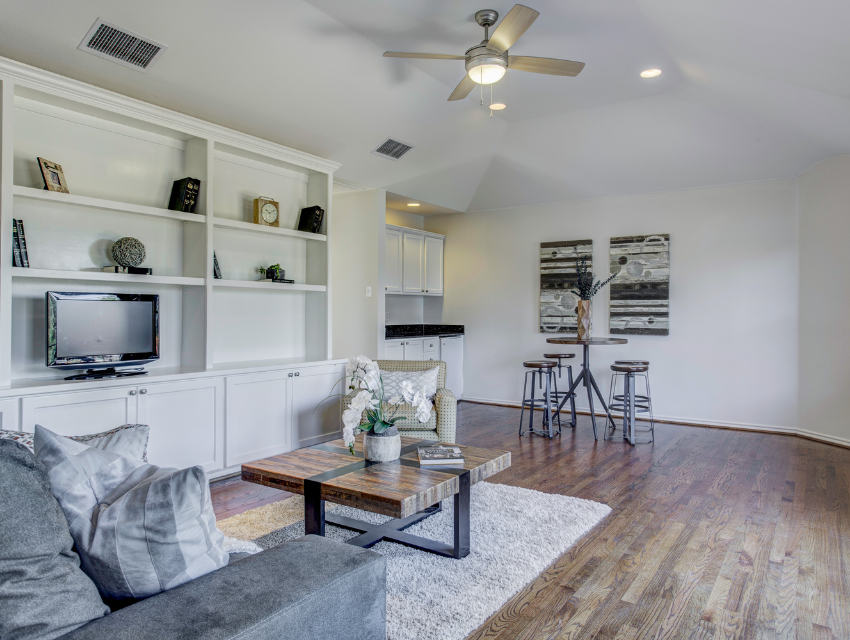 As you make your way upstairs, you are welcomed by another living space with a small wet bar that we upgraded. We added a dining set and a sofa to elevate the space and make it feel warm and welcoming.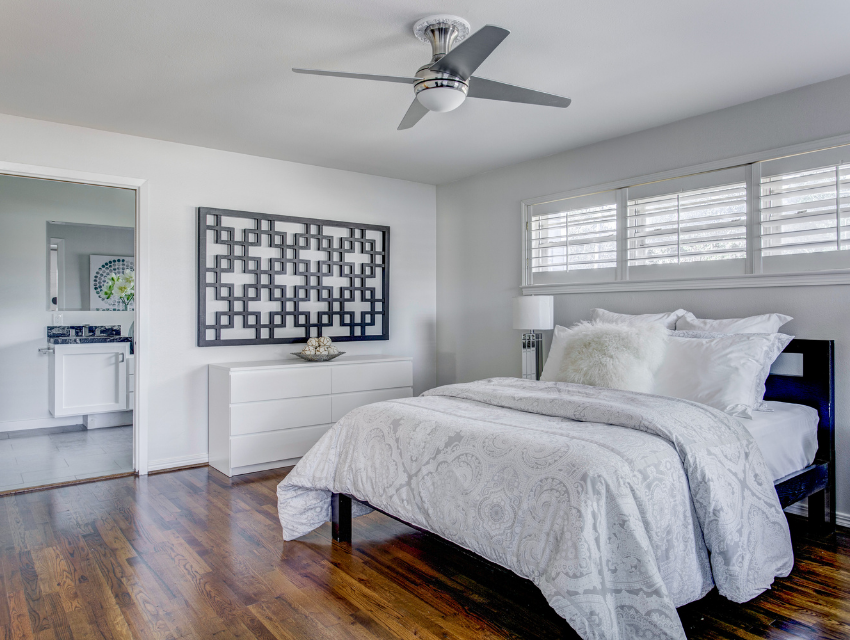 We didn't stage all the bedrooms but chose to focus on this master bedroom. After updating the trim and flooring, we swapped the bed set for a modern looking one to appeal to today's buyers. The room feels spacious and inviting without being overdone.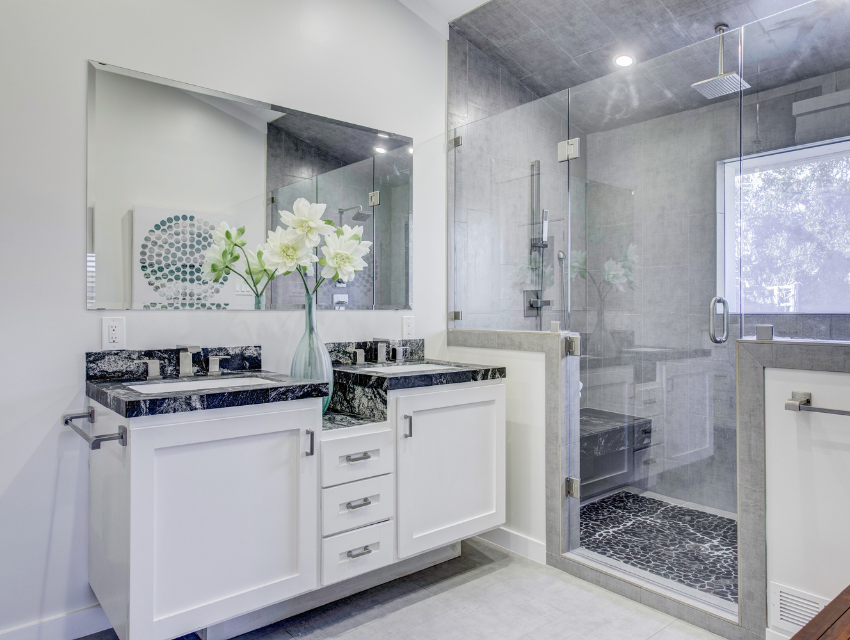 This spa-like master bathroom was the true showstopper. With a large walk-in shower, and a vanity countertop, all we had to do is spruce it up with some staging elements.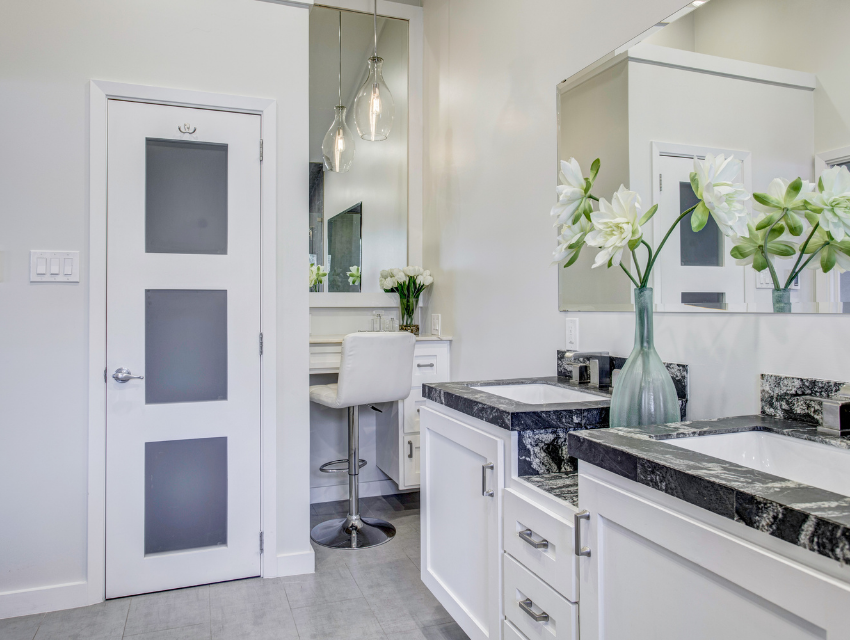 The updated light fixtures and seated vanity area contributed to the overall luxury feel. These are the details that support the home's price point — so making an offer at or above list price feels like a no-brainer to buyers!
What Were the Results?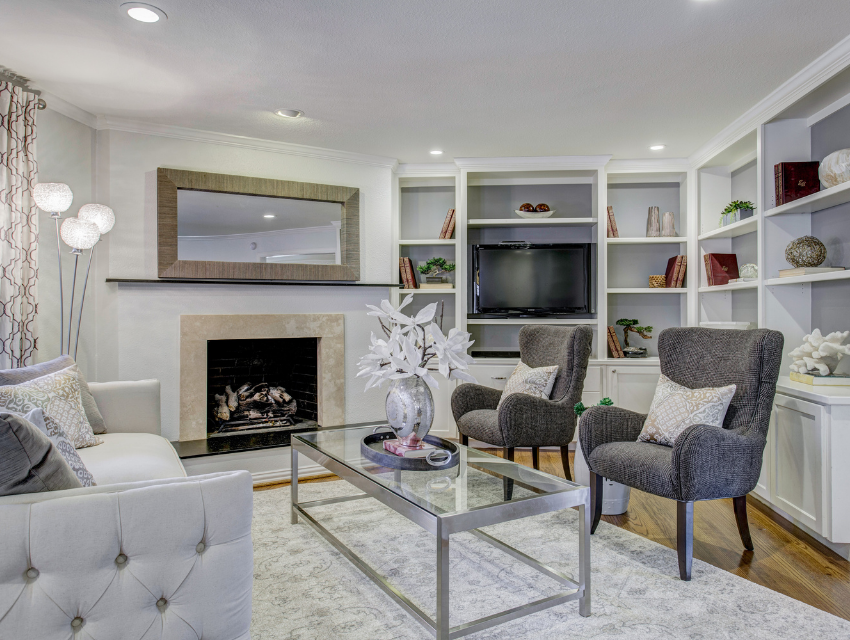 Because every story needs a happy ending, let me fill you in on the results for this particular project. After Design by KETI helped renovate and stage this lovely home..
The house received a lot of interest and tons of positive feedback
It closed within 2 months from listing
The homeowners achieved their ROI goal and listed it at 1 million dollars
The house was even featured in Dallas Culture Map!
Can I let you in on a secret? This project was completed in 2017. That's right, 3 years ago! But guess what? It STILL looks as up-to-date then as it does now.
That is the value of timeless design — and trust me, buyers know when a home is too trendy and won't have resale value years down the road. This is design and staging done right.
If you're having trouble with your listing (or want to make sure you do it right the first time), let's talk. We'll get to know each other, discuss your goals, and come up with a smart plan that pays off.
Keti
P.S. Don't forget to sign up here for our Guide to a Stress-Free and Profitable Renovation!
The smart and savvy Real Estate sellers realize that putting their home on the market is a two-step process.
First Step Preparation - It includes things like, painting, changing or cleaning carpets, updating hardware and light fixtures, attending to the curb appeal of the home etc.
Next Step Presentation - Otherwise known as Styling and Staging of the home to appeal to the demographic of the neighborhood where the home is located.
Only then your home will outshine the completion in your neighborhood and sell for more and in less time.
Let the experts at Design by KETI help with the entire process and sit back and relax. No need for you to chase after the painter and the carpet guy and the handyman and the professional cleaning crew,  in addition to also finding the right stager for you.
We got it all covered for you!
Our goal is to make your life EASY and make your home selling venture enjoyable and delightful especially once you look back and realize all the extra money you made at the sale of your home, with minimum investment and effort on your part.
Take the home featured in this clip as an example. For a minimum investment and very little effort on the sellers part, it sold shortly after it got relisted as a professionally renovated and staged home.
Cheers,
Keti
O: (214) 814 – 5967
E-mail: info@designbyketi.com
To invite Keti Abazi, to be a speaker at your meeting or function, you may contact info@designbyketi.com.

 Your audience will find her presentations on Home Staging not only educational but also amusing, genuine and refreshing.
As some of you who follow my posts Know, I keep track of all the vacant homes that hit the market in the East Dallas, Oaklawn/Uptown and N. Dallas MLS areas.
Today for example I looked at all the vacant homes that listed in the month of November - 17 of them – in East Dallas. Of the 17 vacant homes that listed for sale in East Dallas in November 2013, as of today, 3 sold, 1 delisted - most likely due to lack of activity and interest, 1 is under contract and the remaining 12 are still on the market.
Statistically speaking, 70% of the vacant homes in East Dallas that hit the market in November 2013 have not sold yet and have at least gone thru one price reduction.
In addition think of how much the lack of a sale has cost these sellers in mortgage payments, taxes, HOA dues, utility and any other maintenance cost associated with owning a house.
The takeaway from this exercise in Home Selling?  Don't list your home vacant. You are reducing your chances of selling within 60 days by  at least 70%. You are also reducing your chances of getting an offer at asking price when your house does not sell within a curtain time frame.  Instead follow the example of these  brilliant sellers in, Lake Highlands, East Dallas and Preston Hollow who brought in Home Staging Dallas - Design by KETI to help sell their home in record time.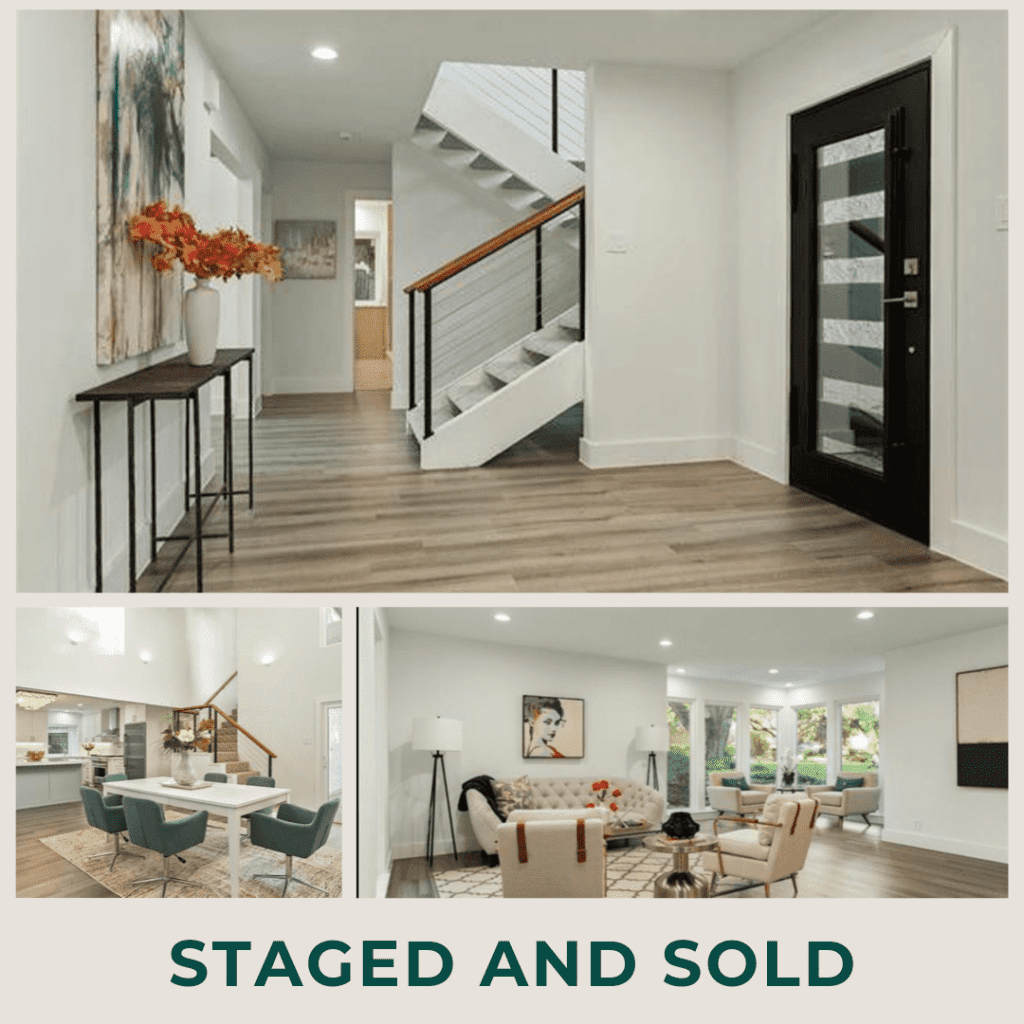 This gorgeous mid-century modern house in Lake Highlands, listed for $900K. It went under contract after three days of being marketed as a staged home. We were able to destage the home in less then two months from staging.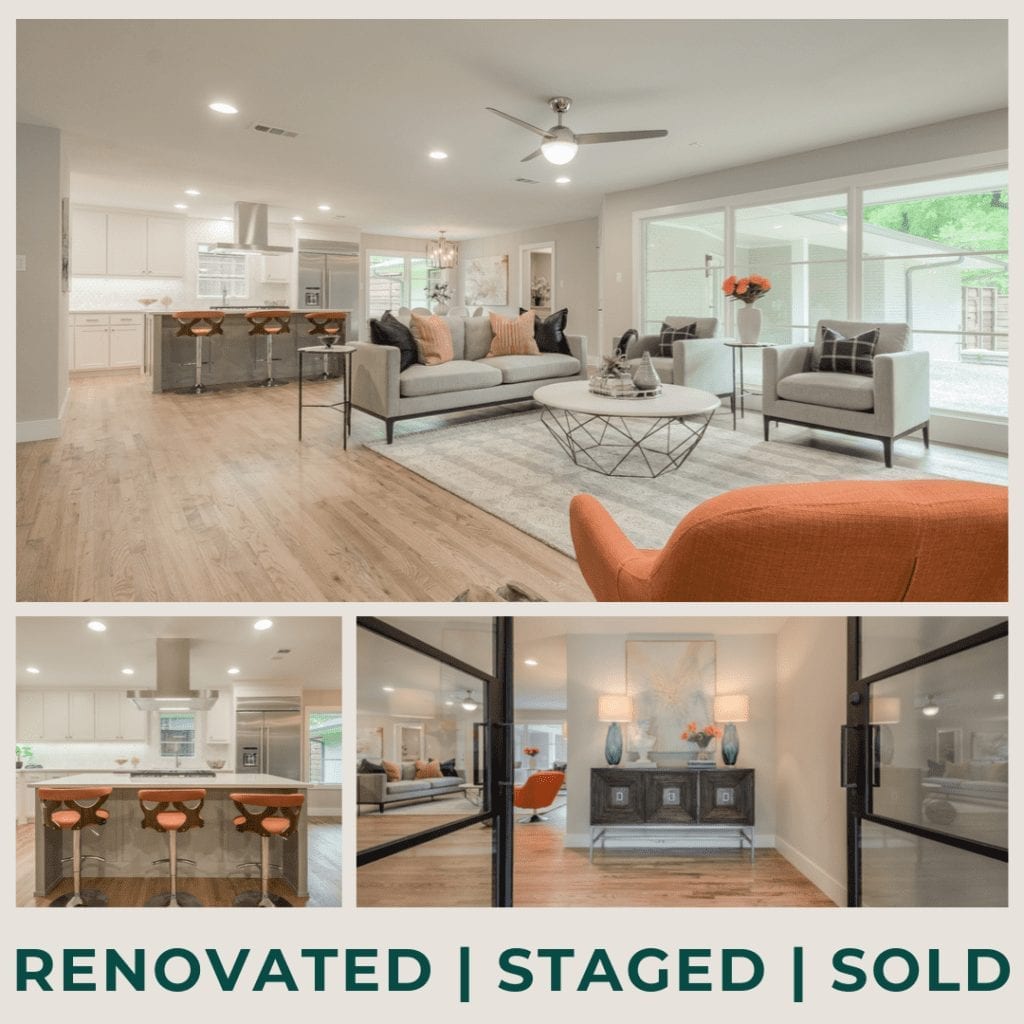 This luxury home on Preston Hollow listed for $1.2M. It sold shortly thereafter and we were able to de-stage the home in less then three months from the list date.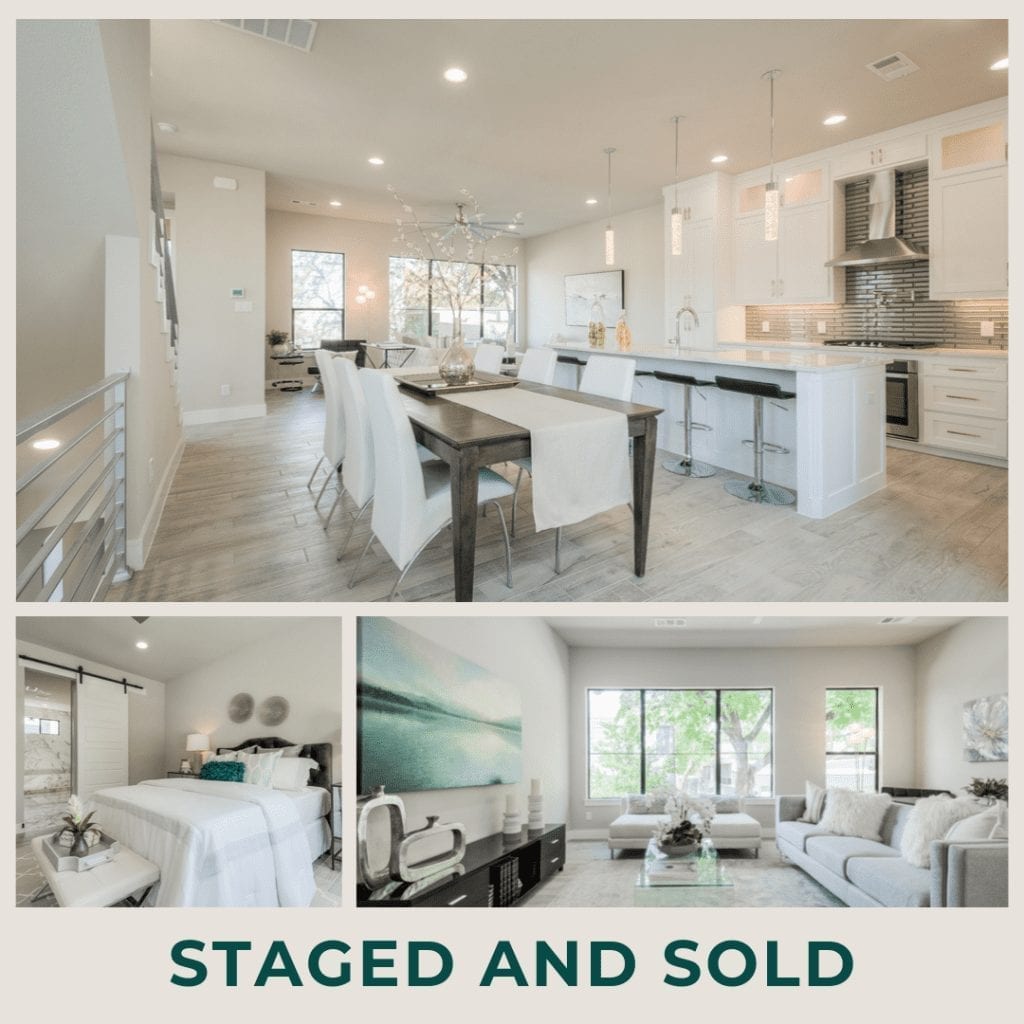 These modern condos in the East Village in Dallas all sold and de-staged with an average of 48 days on market from the day they got staged to the day they got sold and therefore de-staged.
For more info on the benefits of staging a vacant home for sale Click Here:
Cheers,
Keti
O:(214) 814 – 5967
E-mail: keti@designbyketi.com
To invite Keti Abazi, to be a speaker at your meeting or function, you may contact info@designbyketi.com.
Your audience will find her presentations on Home Staging not only educational but also amusing, genuine and refreshing.