One of my clients' most frequently asked questions is "Why do I need home staging services to sell my home?" The answer: Marketing!
We are all familiar with the concept of home staging and how important it is in the selling process. But, you wouldn't believe how many homeowners are still hesitant to invest in revamping their properties before putting them on the market.
To sell your home, you need to market it. And for that, you need to work on your packaging, AKA, staging. This project I'm about to share with you is a special one… and living proof of why you need me! 😉
Project: Matching This Lovely Home with the Right Owners
Our clients were Dallas natives who enjoyed living in this home for some time. After a few years, they decided to sell the home and move on to the next chapter of their lives. Like most of our clients, their main goals were to sell the property fast and at the highest price possible, which is when they called me.
Here is what the property looked like before…
Before Home Staging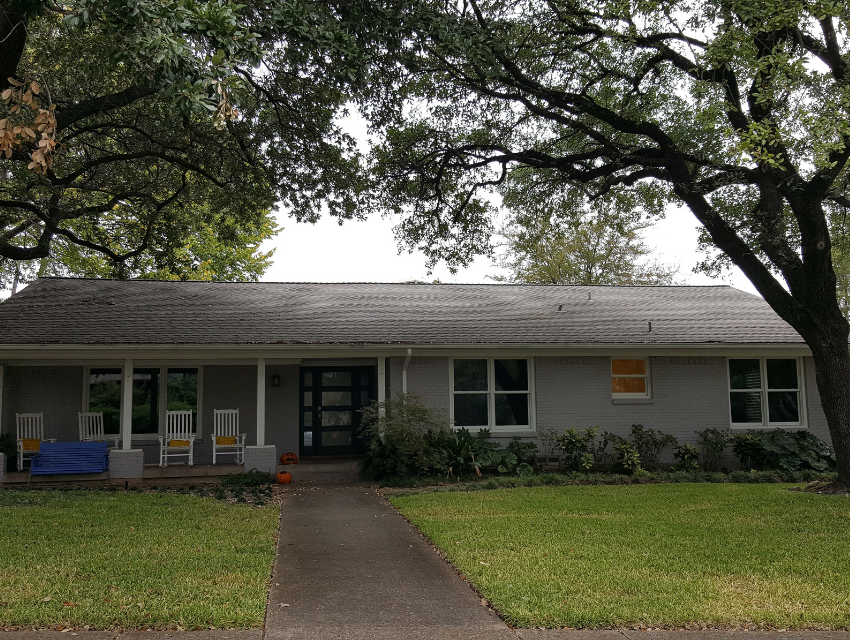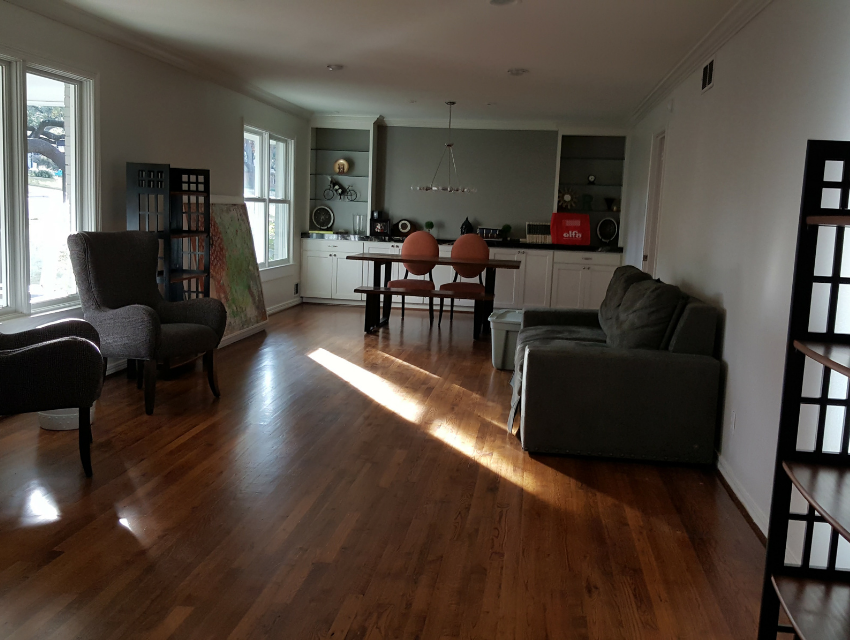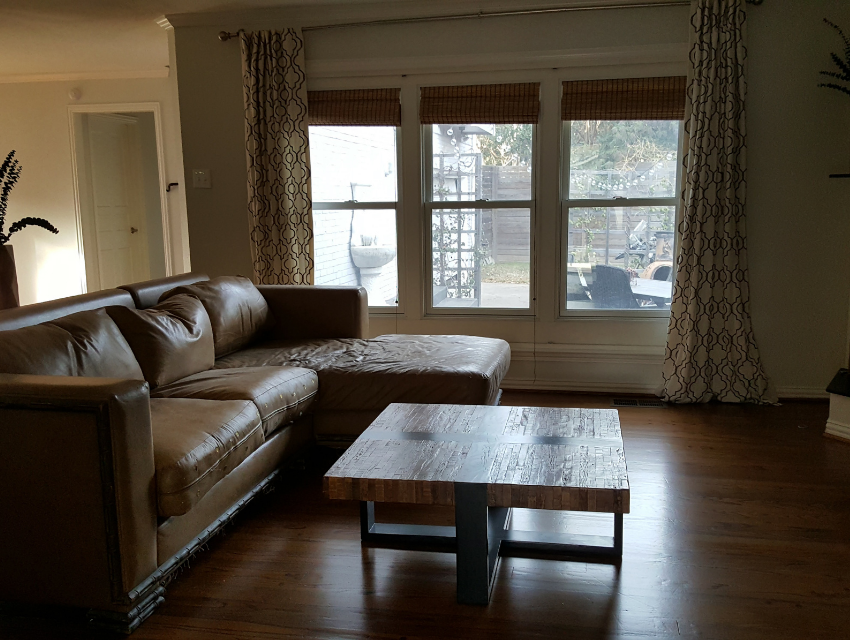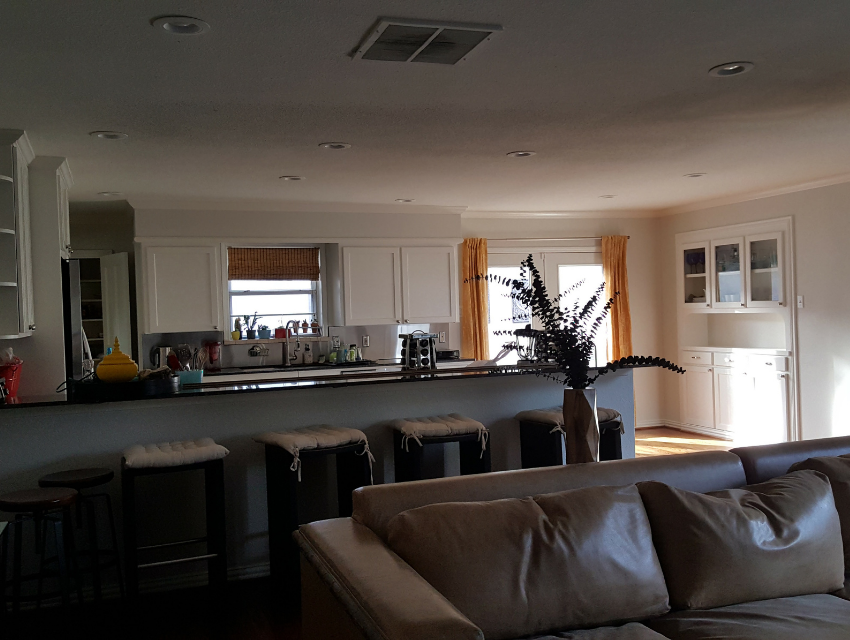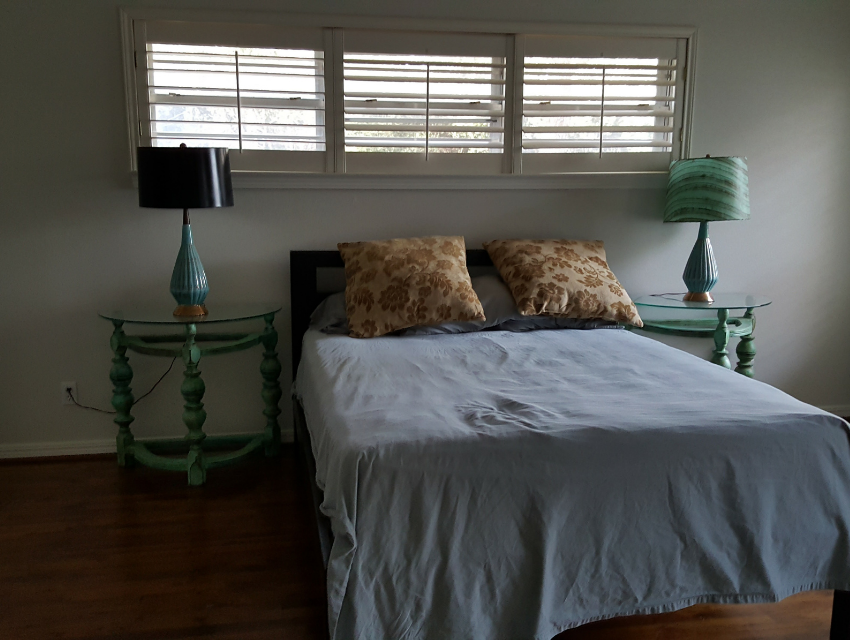 Setting the Design & Staging Strategy
Setting the design and staging strategy is such an important step in our process. It allows us to assess the main architectural components of the home (fixed elements) that we have to take into account when planning the staging design. That's how we create a design that looks cohesive, feels warm and inviting, and is on-trend yet timeless.
The result will be a home that potential buyers can identify with and picture themselves living in.
Identifying the Home's Ideal Buyers
The first step is to identify who we wanted to market this home to. When you know your buyers, you can determine what they need and plan your design accordingly. During our home staging consultation, we discussed who we believe this home would be perfect for.
Because this lovely home is a few miles away from White Rock Lake, near uptown/downtown, and has a great school district, we established that young professionals with children were the best demographic to target.
We knew that with young professionals as our ideal buyer, this home would need to be staged as move-in ready. You can see how this information changes our approach!
Creating the Design Plan
Once we identified our ideal buyers, it was time to get to work. We put a list together of the main areas of the home that needed our attention.
The distinction between interior design and home staging is that we're not renovating a home for the owners to live in, we are marketing it to sell. So our overall plan is driven by the goal of emotionally sparking that aha moment for the buyer, making them think, "This is the one!"
Here's what we did...
After Property Updates & Home Staging
I've said it before, and I'll say it again, focusing on the curb appeal of your property is crucial. That's where all the magic happens. You're not just selling a home — you're selling an experience. Who doesn't find rocking chairs on a covered porch inviting??
We started by updating the wall paint and trim. This is something we always do in these types of projects. A fresh coat of paint is perhaps the easiest and most effective way to revive a space. You can feel it when you walk in the door!
The front entry's open layout felt warm and welcoming, but the former travertine tiles gave it an outdated look. To achieve a more luxurious feel, we got rid of the tiles and replaced them with lightly sanded natural wood. We also stained all hardwood flooring to match everything. It has a slightly warm undertone that pairs perfectly with the cool shade of the walls and trim.
Once the walls and floors were updated, it was time to bring in some furniture. For this project, we used our inventory alongside some of the pieces the homeowners already had. This entry room and formal dining space had bright large windows and nice built-ins. They complemented the overall luxury look we wanted (to match the price point of the home) yet feel warm, welcoming, and delightfully livable.
With a few light fixture swaps and furniture additions, the kitchen was revived into the warm family space it was meant to be. Can't you picture yourself cooking and hosting in this open space? How about a morning coffee in that lovely breakfast nook? (This home's eventual buyers certainly could!)
We also shaved off the butcher block that was sticking out previously, and replaced the travertine backsplash with a stainless material to match the rest of the kitchen. So much more current and cohesive now.
As you make your way upstairs, you are welcomed by another living space with a small wet bar that we upgraded. We added a dining set and a sofa to elevate the space and make it feel warm and welcoming.
We didn't stage all the bedrooms but chose to focus on this master bedroom. After updating the trim and flooring, we swapped the bed set for a modern looking one to appeal to today's buyers. The room feels spacious and inviting without being overdone.
This spa-like master bathroom was the true showstopper. With a large walk-in shower, and a vanity countertop, all we had to do is spruce it up with some staging elements.
The updated light fixtures and seated vanity area contributed to the overall luxury feel. These are the details that support the home's price point — so making an offer at or above list price feels like a no-brainer to buyers!
What Were the Results?
Because every story needs a happy ending, let me fill you in on the results for this particular project. After Design by KETI helped renovate and stage this lovely home..
The house received a lot of interest and tons of positive feedback
It closed within 2 months from listing
The homeowners achieved their ROI goal and listed it at 1 million dollars
The house was even featured in Dallas Culture Map!
Can I let you in on a secret? This project was completed in 2017. That's right, 3 years ago! But guess what? It STILL looks as up-to-date then as it does now.
That is the value of timeless design — and trust me, buyers know when a home is too trendy and won't have resale value years down the road. This is design and staging done right.
If you're having trouble with your listing (or want to make sure you do it right the first time), let's talk. We'll get to know each other, discuss your goals, and come up with a smart plan that pays off.
Keti
P.S. Don't forget to sign up here for our Guide to a Stress-Free and Profitable Renovation!