This home had been on the market before vacant and it got no interest from potential buyers. Rather than going thru another price reduction, the sellers opted to stage the home and engaged our firm to do so. They chose to work with us because they were drawn to our portfolio and the results we have been able to accomplish in the past in situations like this.
The home sold in less than a week after it re-listed as a staged home that was also professionally photographed.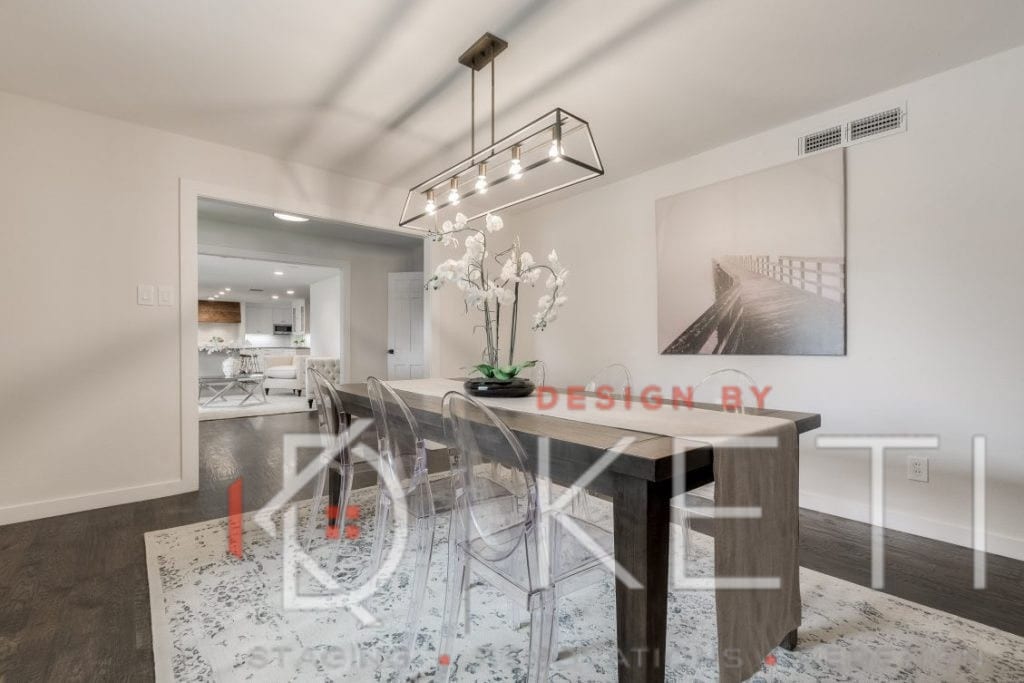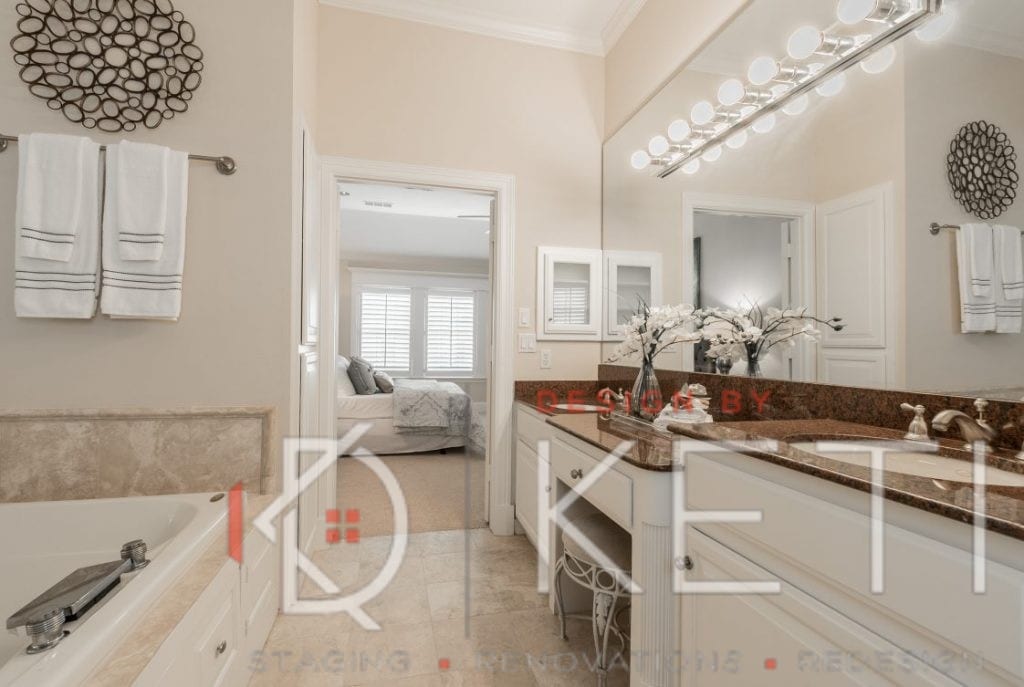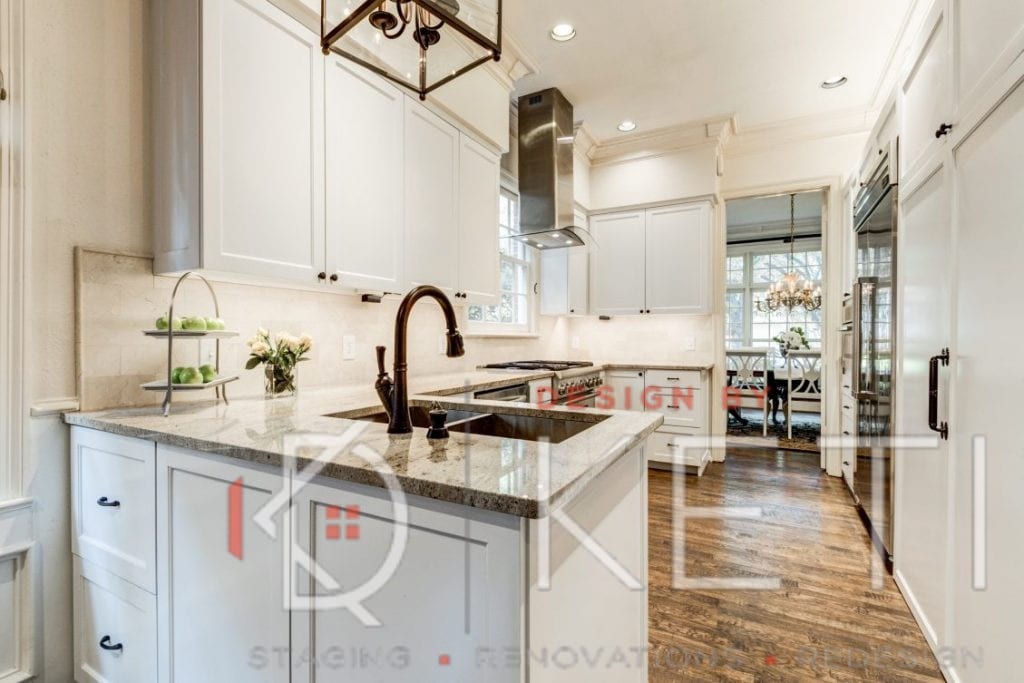 I would like to draw your attention to all the furnishings and accessories that were used to highlight square footage and the architectural details of the home.
Notice how they all nicely complement the finish out and the fixed elements in the home (wall and drapes color, The fireplace stone, the pink beige undertone in the tile and the yellow beige undertone in the kitchen back splash).
Although mixing pink beige and yellow beige is something I would never recommend, there are a lot of homes that have such types of undertones in the fixed elements. My job as a professional is to make it all seamless and intentional as if it all goes together, like you see in the pictures above for example.
Because of the pink beige, yellow beige and warm undertones the house has, there is absolutely no other way to style and stage this home but to use  furnishings and accessories that have warm and neutral undertones to it.
staging paid off big time for this seller. Not only did it save them money in  future price reductions, but it saved them from future mortgage payments, tax and insurance payments, maintenance costs etc.
If you would like to know more about how you can maximize your profits during a real estate transaction, please do not hesitate to reach out to us. We would be honored to be of service.
Cheers,
Keti Abazi, Staging Designer and True Color Expert™ Owner and Creative Director of Design by KETI O:
(214) 814 – 5967
(214) 814 – 5967
(214) 814 – 5967 E-mail: info@designbyketi.com To invite Keti Abazi, to be a speaker at your meeting or function, you may contact info@designbyketi.com. Your audience will find her presentations on Home Staging not only educational but also amusing, genuine and refreshing.
Posted by

Keti Abazi

Posted in

Best Home Stager, Best Interior Designer, Best of HOUZZ, Home Stager Dallas, Home Stagers Dallas, Home Staging, Home Staging Dallas, Home Staging Success Story, Vacant Home Staging
May, 15, 2016
No Comments.