One of my favorite things to do is work on homes that are furnished using what the sellers already have.  Such projects challenge me, but in a very good way. I get to accomplish the goal of,
1.maximizing square footage;
2. highlighting the architectural features of the property;
3. and put together a product that our target buyers want and need and therefore must buy;
By using what the sellers have and occasionally supplementing with items from our staging inventory on an as needed basis.
What I enjoy  the most when working on projects like this is feedback I get from my clients, such as "my neighbors could not believe you used all the furniture I had to make the home look like it does now" or that "my friends can not believe how great the house looks".
Most importantly I get super excited when the home sells very fast and for top dollar.
Take this beautiful traditional home in University Park that has gorgeous windows, soaring ceilings and beautiful crown molding. It had several offers, some of them at above asking price and it sold in 24-hours.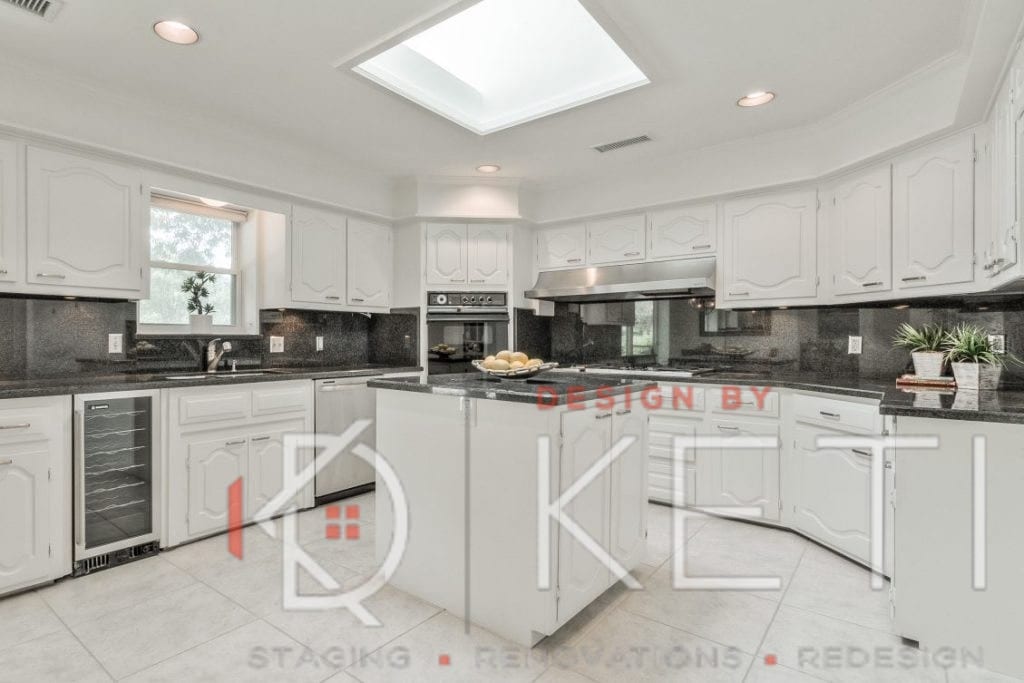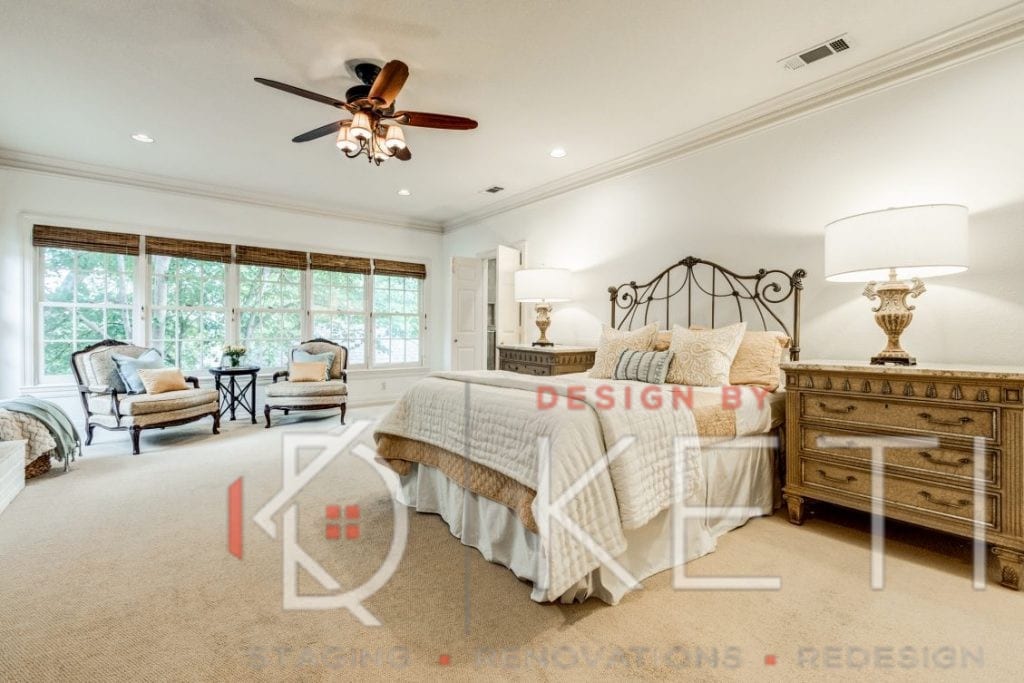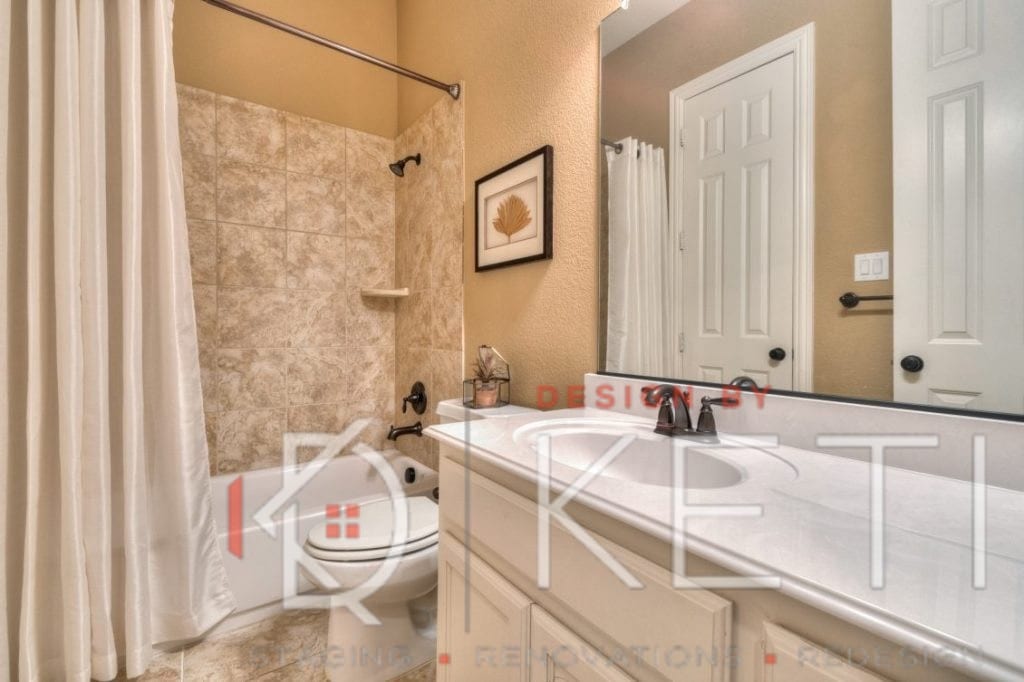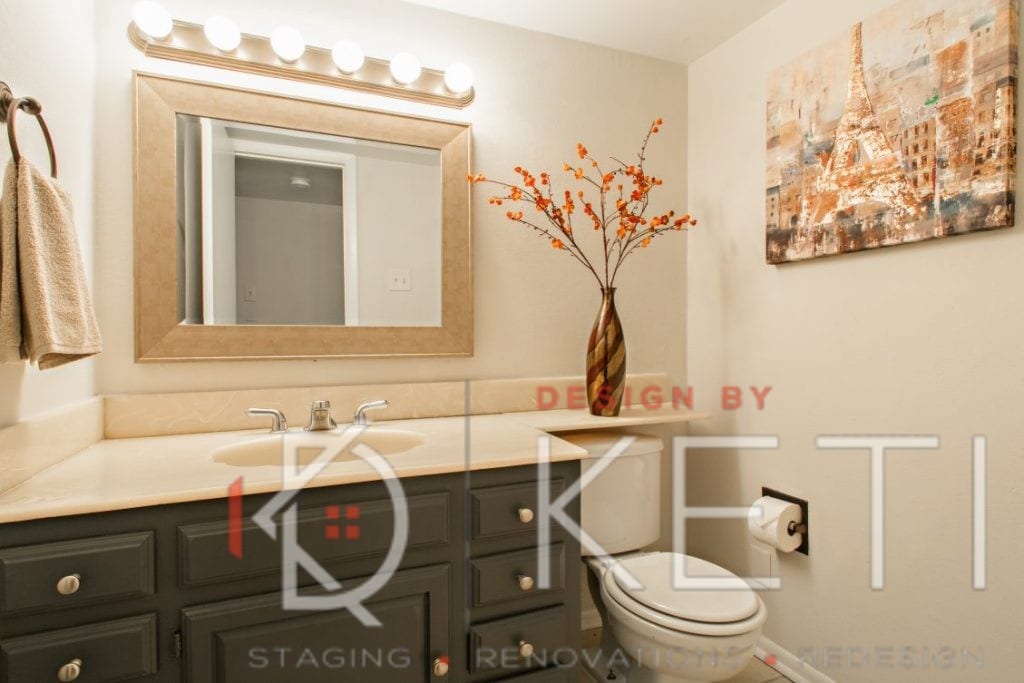 Talk about results and a great home staging investment.
If you would like to know more about how you can maximize your profits during a real estate transaction, please do not hesitate to reach out to us. We would be honored to be of service.
Cheers,
Keti Abazi, Staging Designer and True Color Expert™ Owner and Creative Director of Design by KETI O:
(214) 814 – 5967
(214) 814 – 5967
(214) 814 – 5967 E-mail: info@designbyketi.com To invite Keti Abazi, to be a speaker at your meeting or function, you may contact info@designbyketi.com. Your audience will find her presentations on Home Staging not only educational but also amusing, genuine and refreshing.